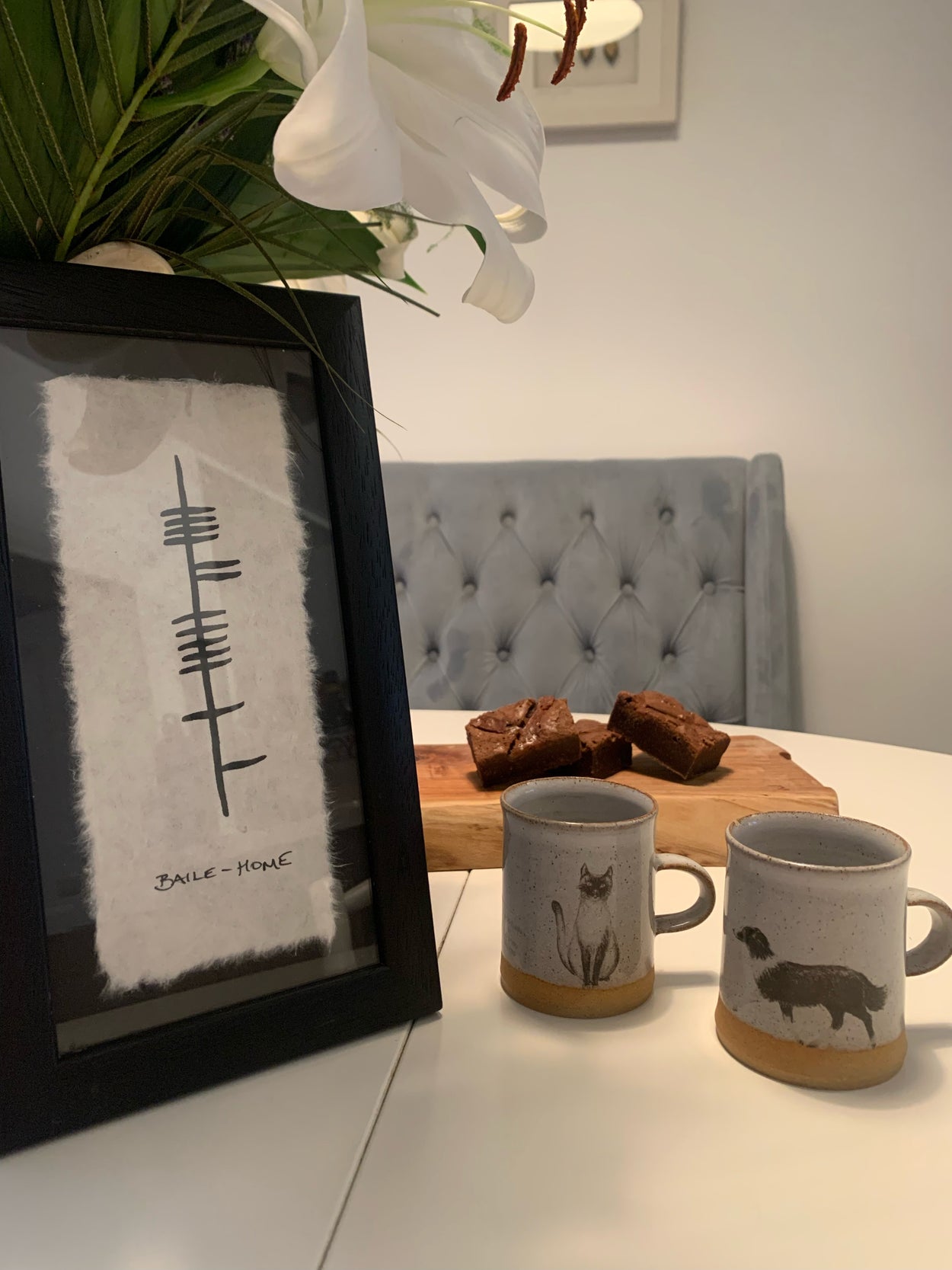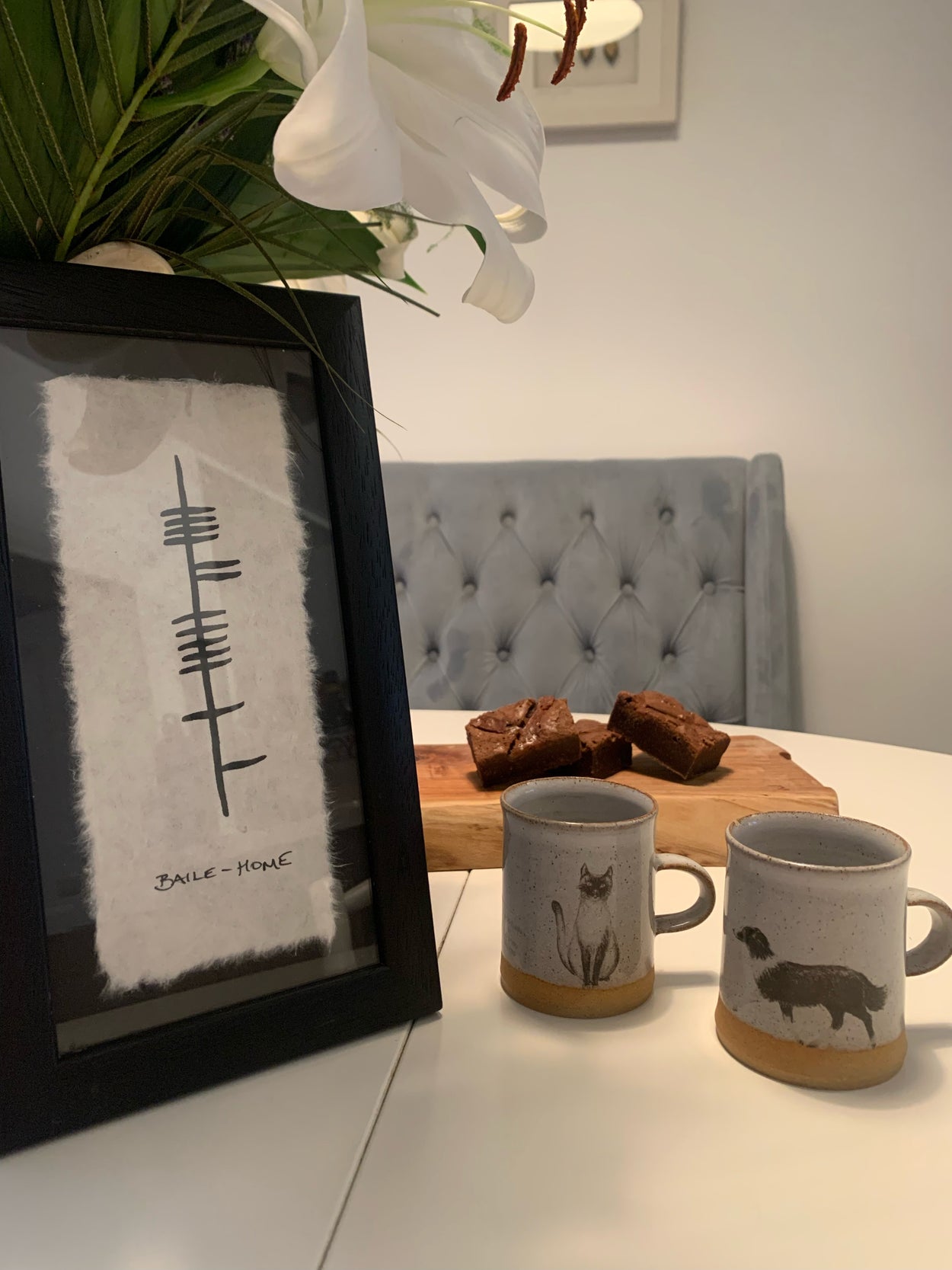 Day 4 Christmas Bundle - Home - Baile & Espresso Mugs
Day 4 of our 12 Days of Christmas Bundles
Get this gorgeous bundle of our Ogham Wish Home - Baile and 2 x Claire Molloy Handmade Espresso Mugs at an amazing deal!
There is no place like Home. Home - Baile hand-painted in Ireland's ancient script ogham is a perfect gift suitable for a number of occasions such as new homes, birthdays or to simply treat yourself or your friend to something special that will be treasured for years to come. It is also a great gift to give to your loved ones abroad. As the saying goes, "home is where the heart is". Each Ogham Wish is hand-crafted by Ethel Kelly in her workshop in Knockcroghery, Co. Roscommon, Ireland.
Frame size: 11"x6".
Claire Molloy's beautiful espresso mugs are the perfect addition to your cupboard. Her stoneware mugs with either a cat or dog on the front are too cute! Handmade on the potters wheel. The perfect gift for animal lovers who also love their coffee. It is approx. 7.5cm high and approx. 6cm wide. It holds approx. 150mls. A little larger then the average espresso mug.
There is limited availability of the pottery, please specify which combination you are looking for e.g. 2 x dog mugs or 1 dog, 1 cat etc.
This offer will only last for 24 hours so get it while you can, while stocks last.