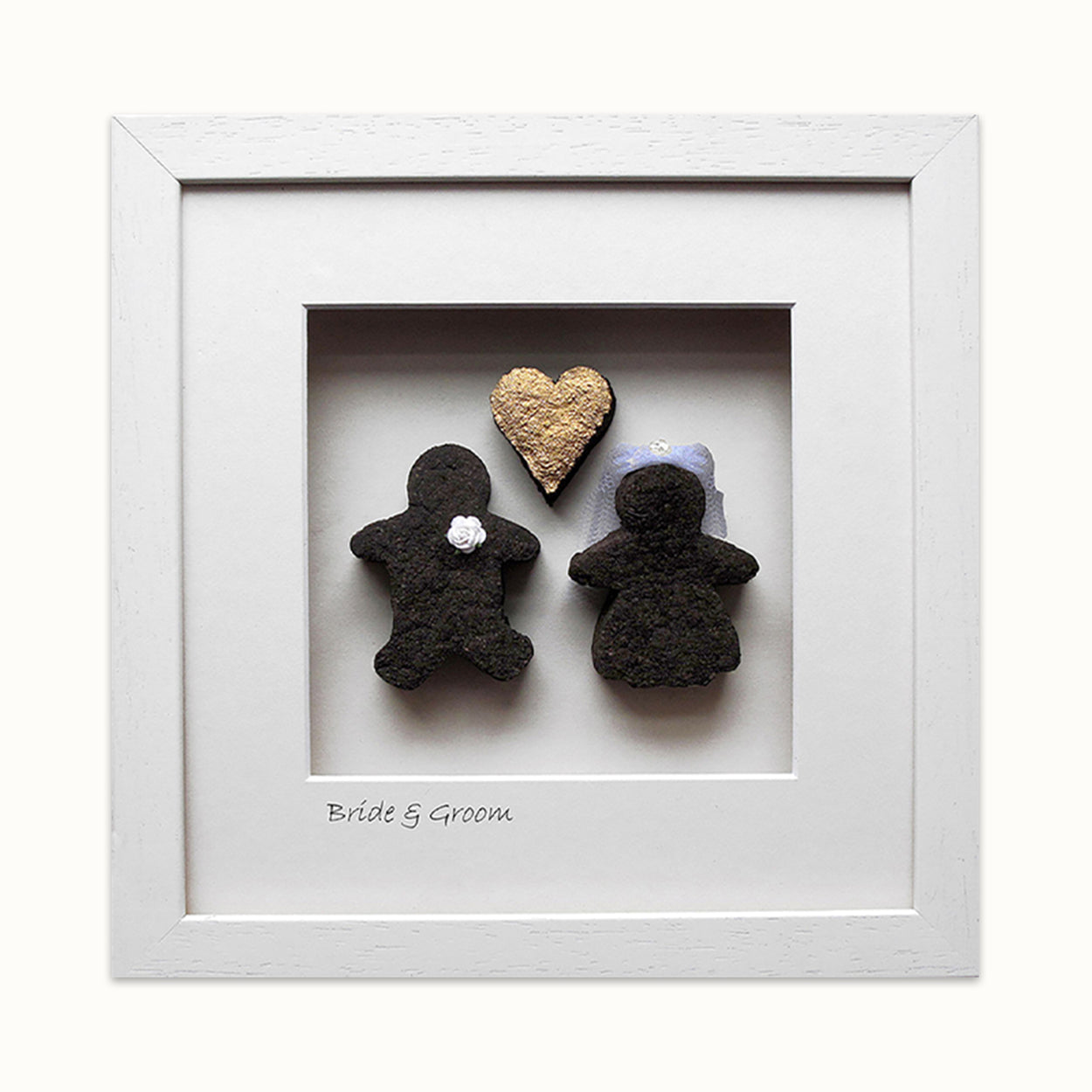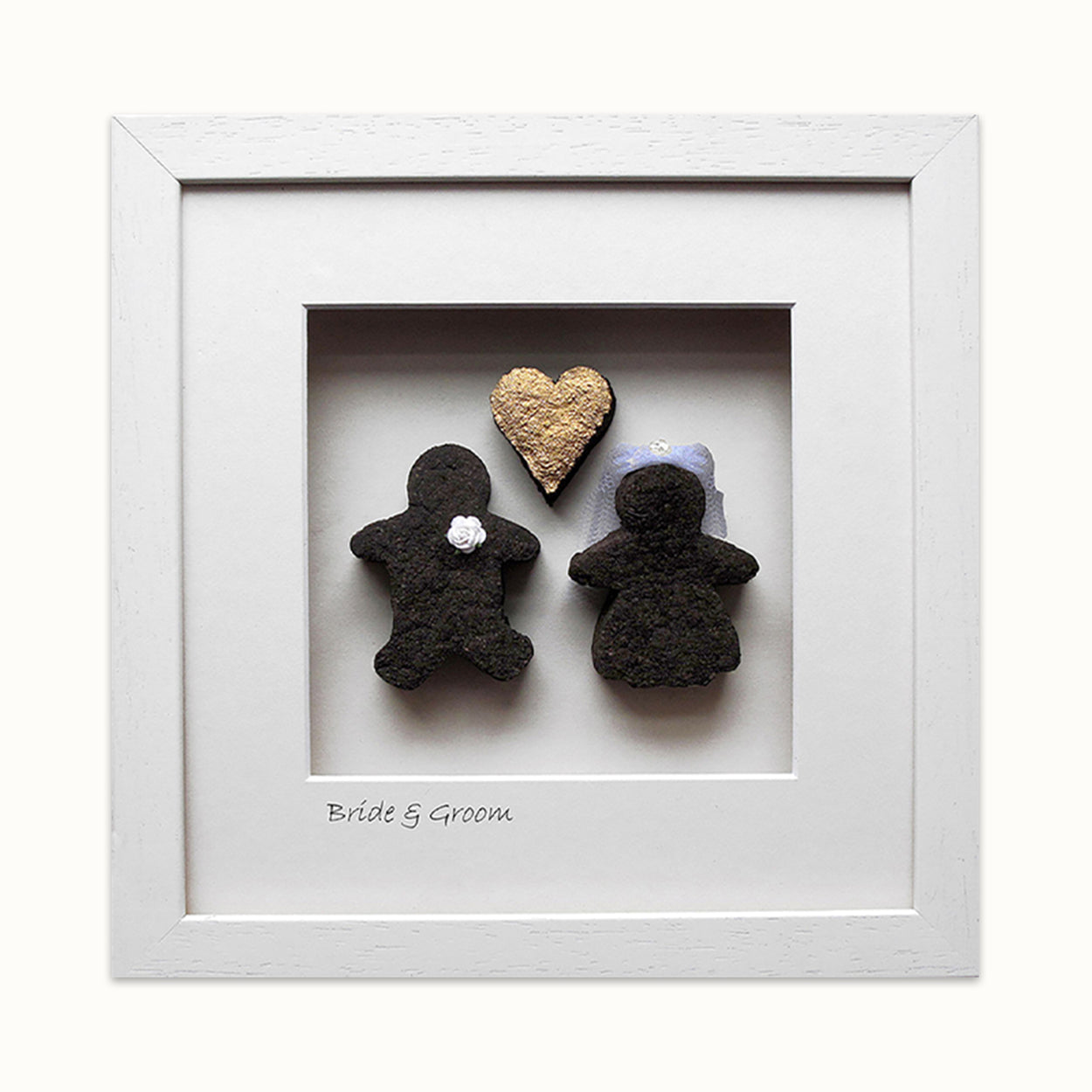 Bog Buddies
Bride & Groom with Gold Heart
Bride & Groom with Gold Heart is a wonderful wedding or engagement gift idea with a special Irish twist from Bog Buddies. The turf pieces are shaped with the bride featuring a veil and the groom with a white rosette in between a golden heart. This piece is such a unique and special gift and will be treasured for years to come.
We can customize the mount with the name and date or special saying.Each one is unique and are hand made in Ireland from real Irish bog.
Frame Size: 10"x10".