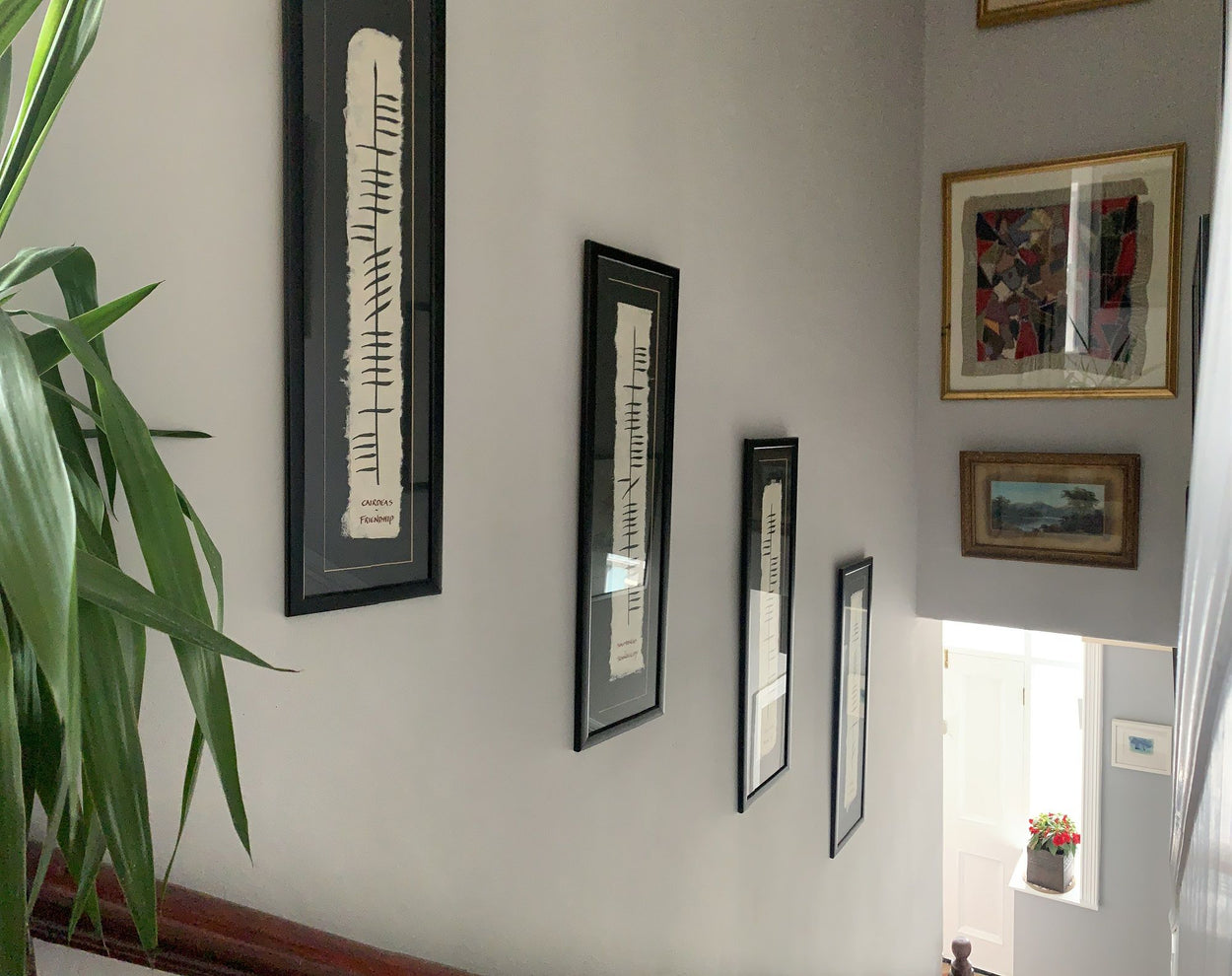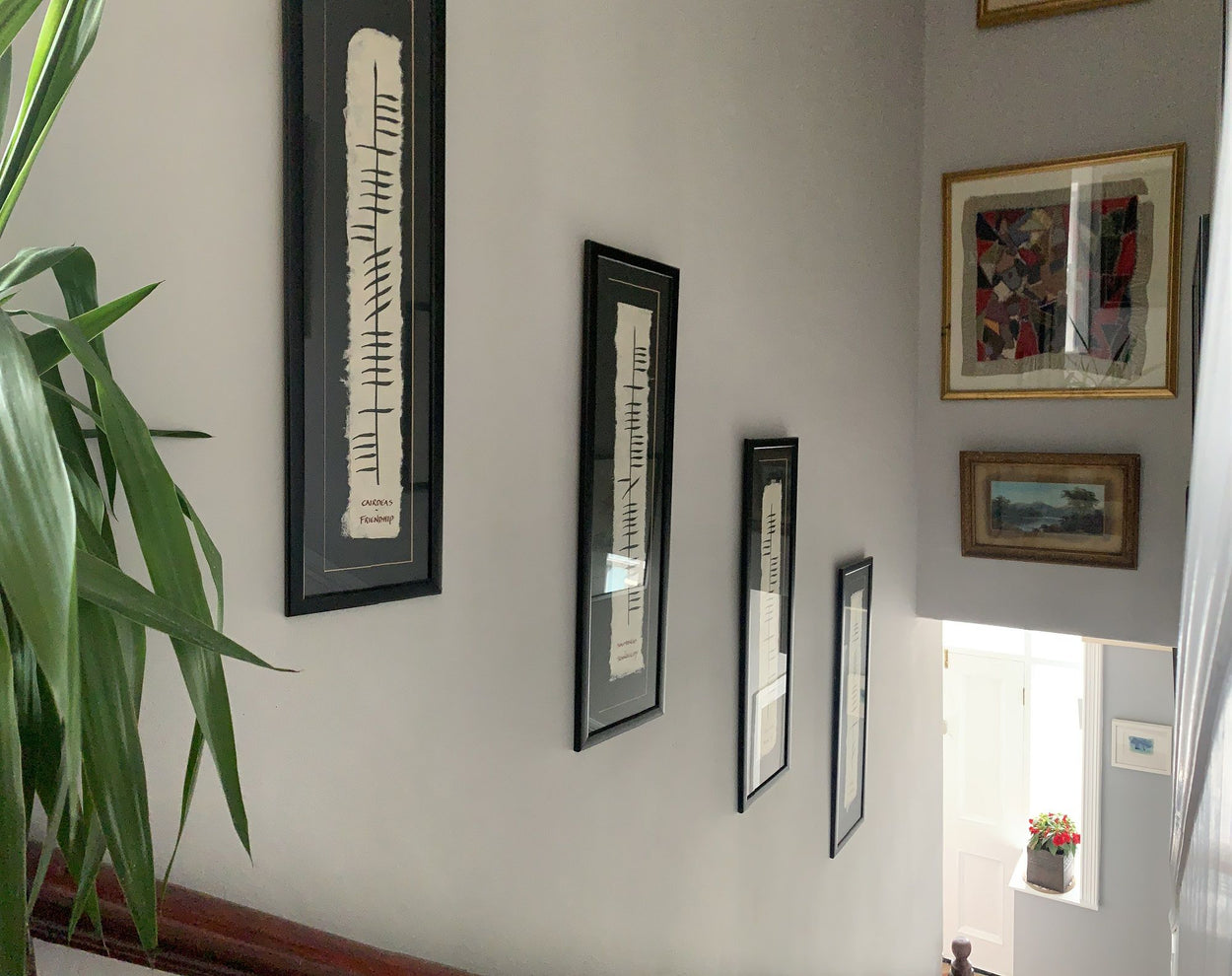 Ogham Wish
Custom Ogham, Extra Long
Can't find the word you are looking for in ogham?
Get your favourite saying or word hand-painted in Ireland's ancient script ogham. Ethel Kelly individually hand-paints each Ogham Wish on to hand-made paper. We love getting custom orders and are happy to create exactly what our customers want.
Each Ogham Wish is accompanied by a beautiful brochure. There is also an alphabet information sticker on the reverse of each frame.
Get in touch or add your customisation during check out.
Frame size: 25" x 7.25".