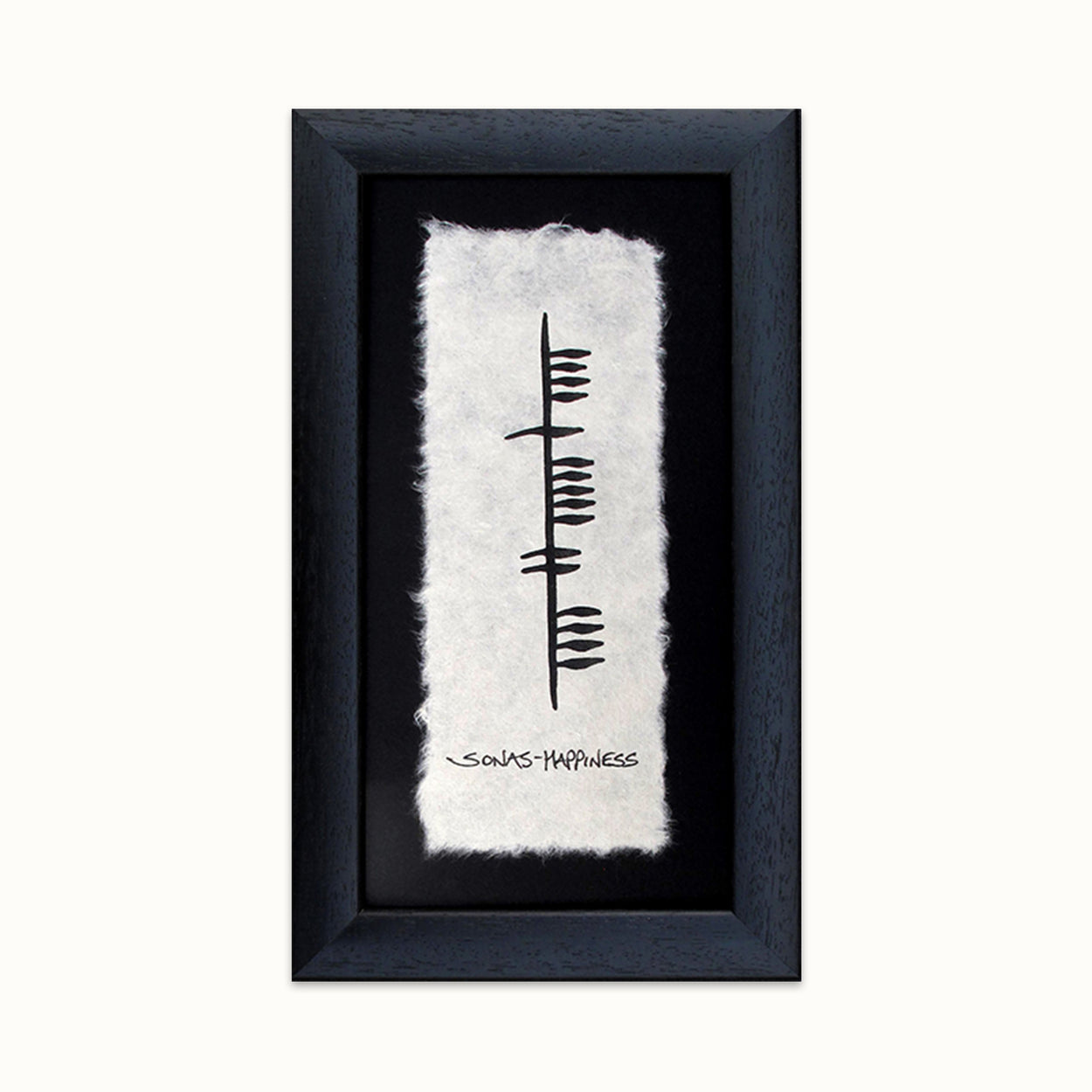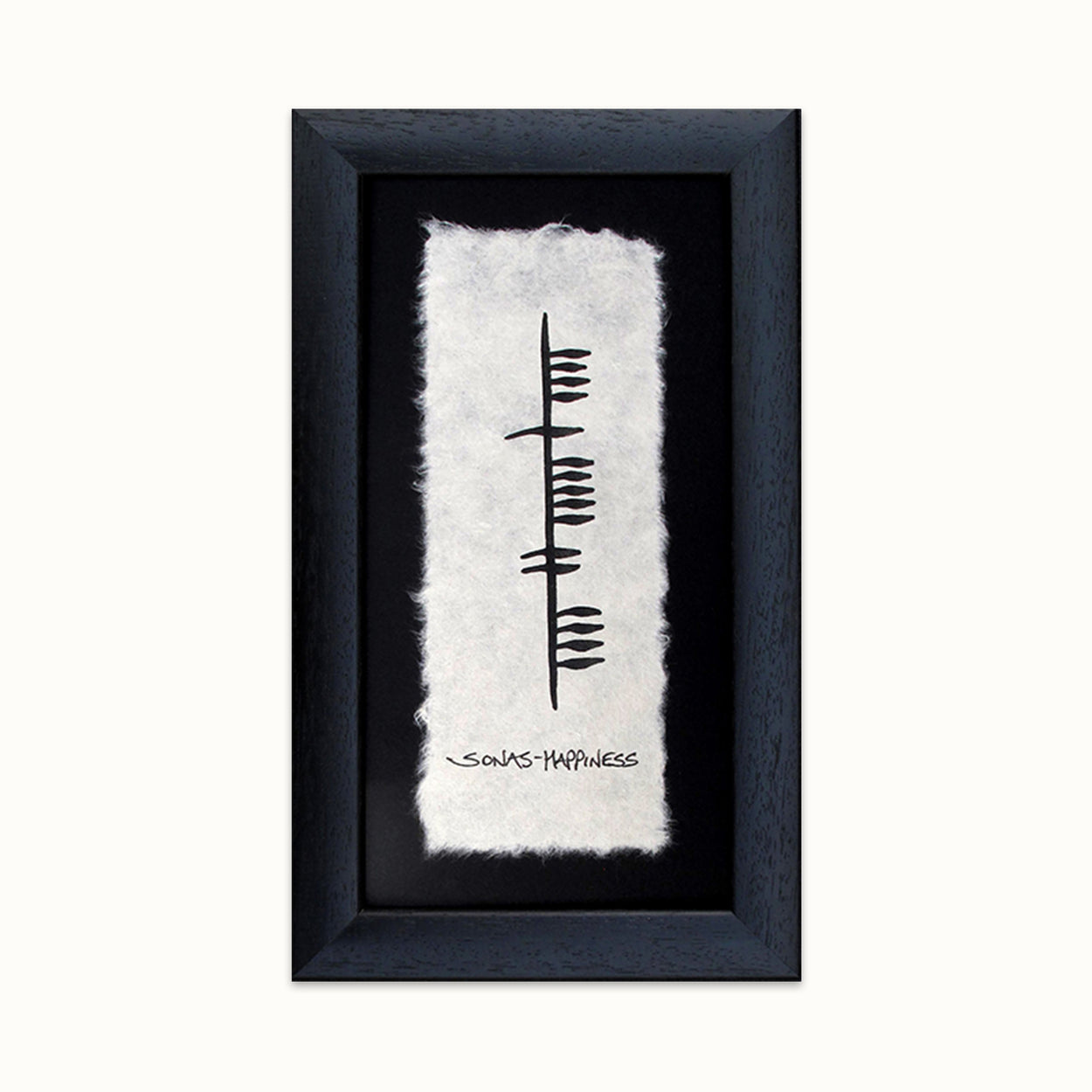 Happiness is enjoying the little things in life. Happiness - Sonas hand-painted in Ireland's ancient script ogham is a beautiful gift suitable for a number of occasions such as birthdays, new homes, weddings or new babies gifts. It is sure to put a smile on your face or lift someone's mood who is feeling down.
This piece looks great on it's own or in a group with other Ogham Wishes such as Health - Sláinte or Love - Grá.
Each Ogham Wish is hand-crafted by Ethel Kelly in her workshop in Knockcroghery, Co. Roscommon, Ireland.
Frame size: 11"x6".