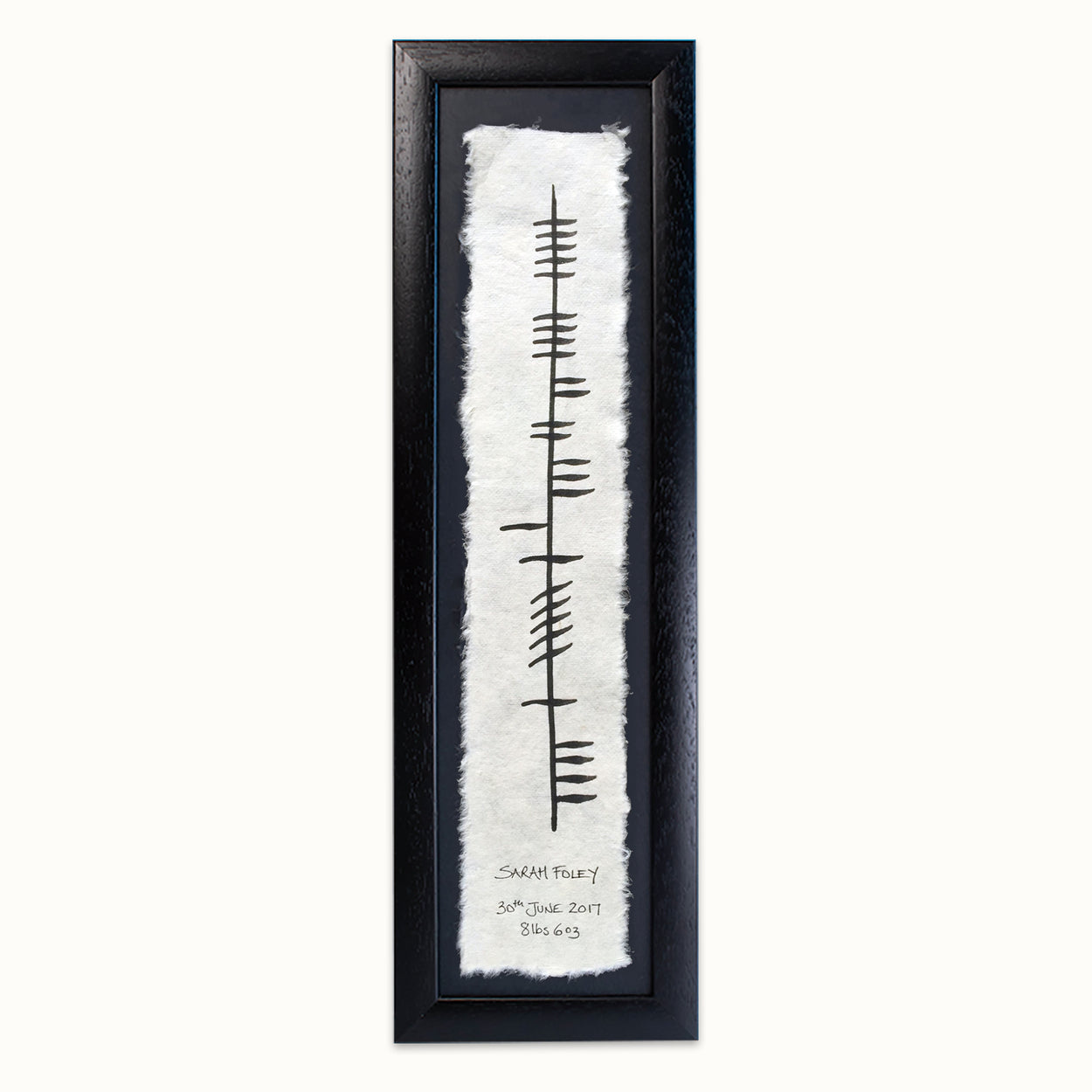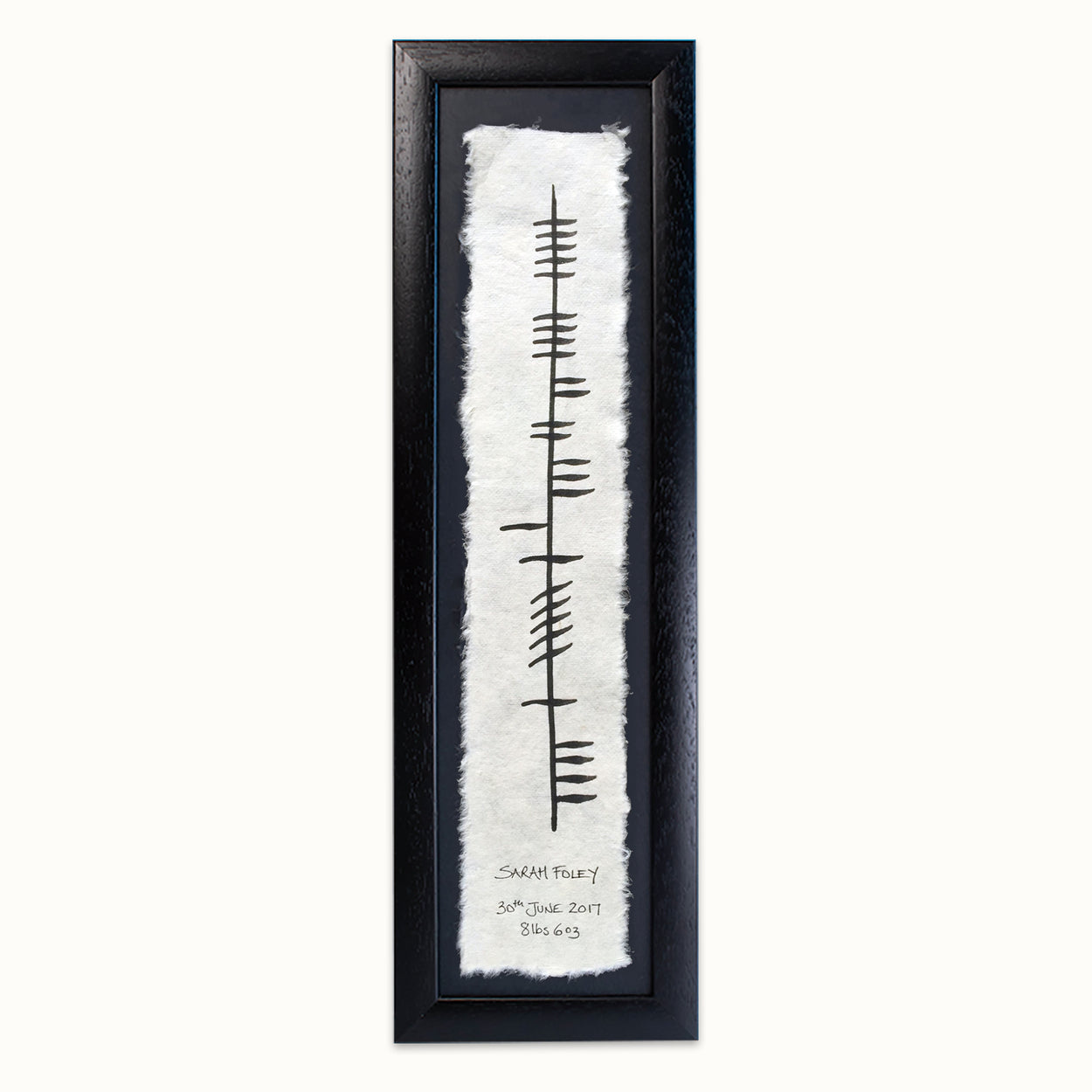 Ogham Wish
Name in Ogham, Large
Have your name specially hand-painted in Ireland's ancient script ogham. It can be customised to spell both a first and last name. This is a wonderful gift, perfect for birthdays, new baby gifts or why not treat yourself or your friend to let them know you are thinking of them.
Just enter the required name when you are checking out.
This piece looks great on it's own or in a group with your family's names. Each Ogham Wish is hand-painted by Ethel Kelly onto hand-made paper, and framed in a contemporary black wooden frame.
Frame size: 19"x5.5"