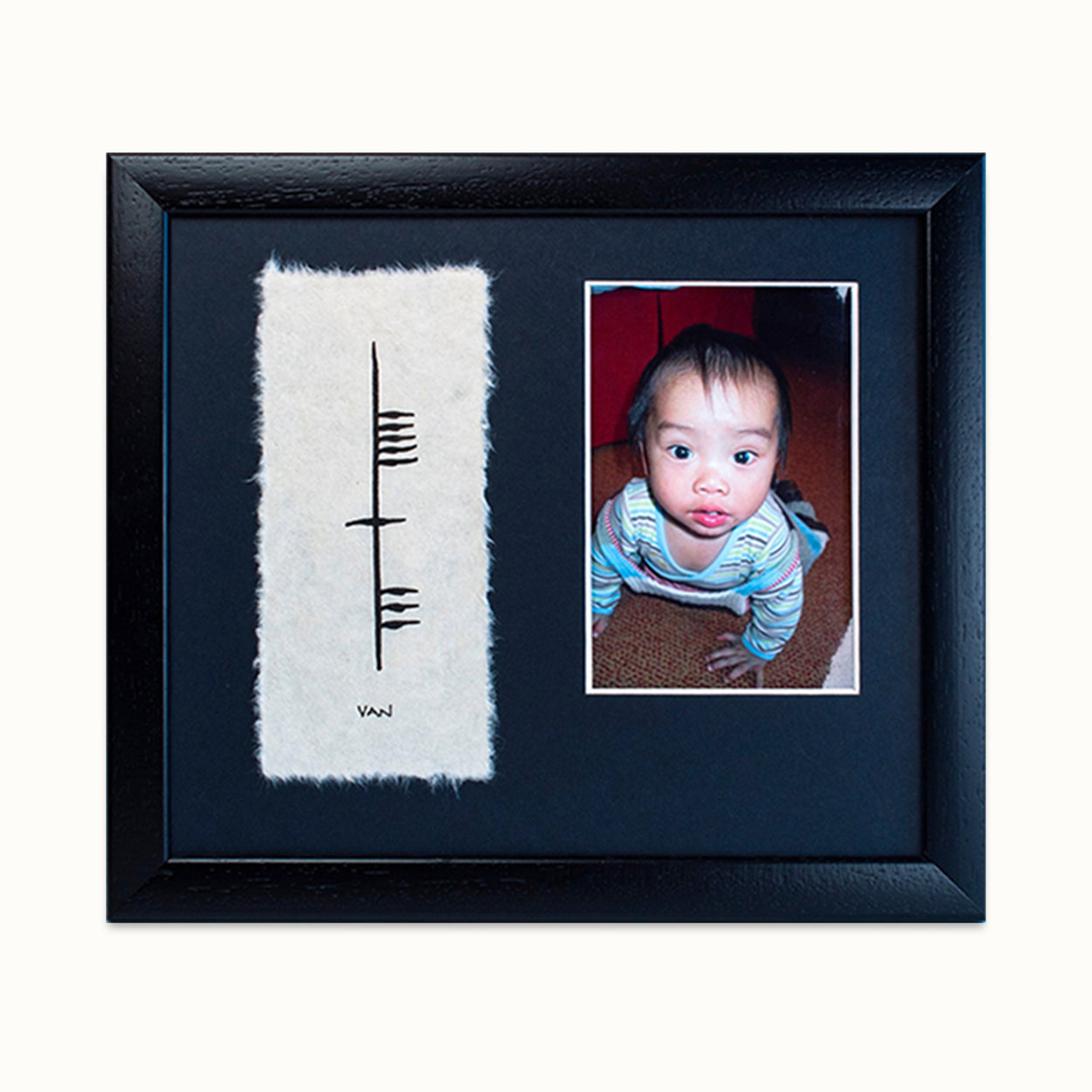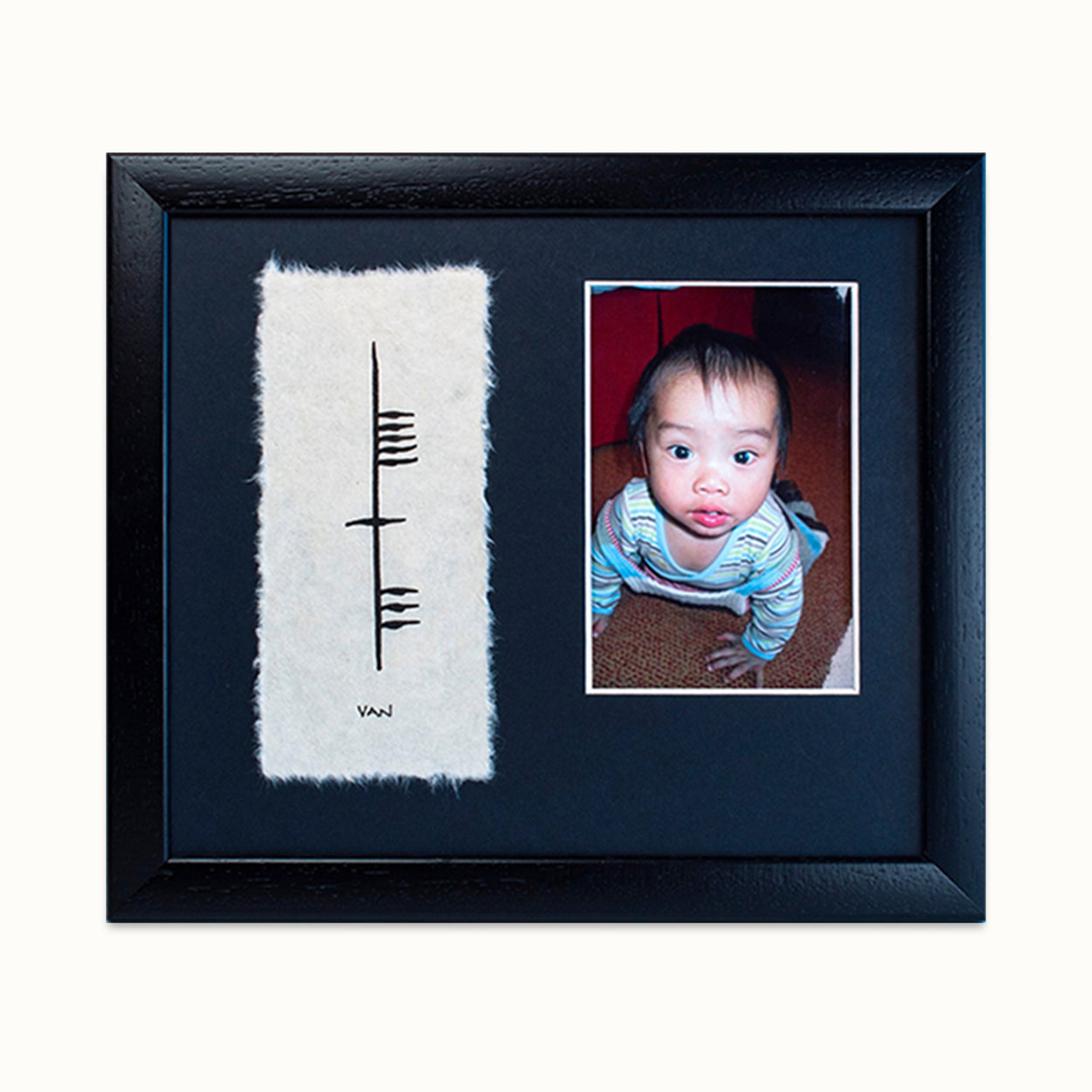 Ogham Wish
Ogham Baby Name & Photo
Ogham Baby Name with Photo is a gorgeous gift to celebrate the arrival of a newborn. Get your baby's name specially hand-painted in Ireland's ancient script ogham along side the space for a photo (4"x6" portrait) of the gorgeous new bundle of joy. This personalised new baby gift is so special and will be treasured for a lifetime.
Feel free to send us a photo of the baby and we can pop it into the frame for you. Don't have one? No problem. It comes with a standard picture that the parents can easily replace with their own favourite 6x4 baby photo.
Remember, the picture opening is in portrait format!
This piece looks great on it's own or in a collection with their sibling's plaques or with some of our classic Ogham Wish range like Love - Grá, Blessing - Beannacht or Happiness - Sonas.
Please note the baby's first name will be handpainted in ogham and any additional name will be included on panel underneath the photo. This piece can be customised with the baby's date of birth and weight e.g. "Noah Murphy, 05/02/2021, 8lb 2oz".
Frame Size: 11"x12.5"
Photo Size: 4"x6" portrait only.