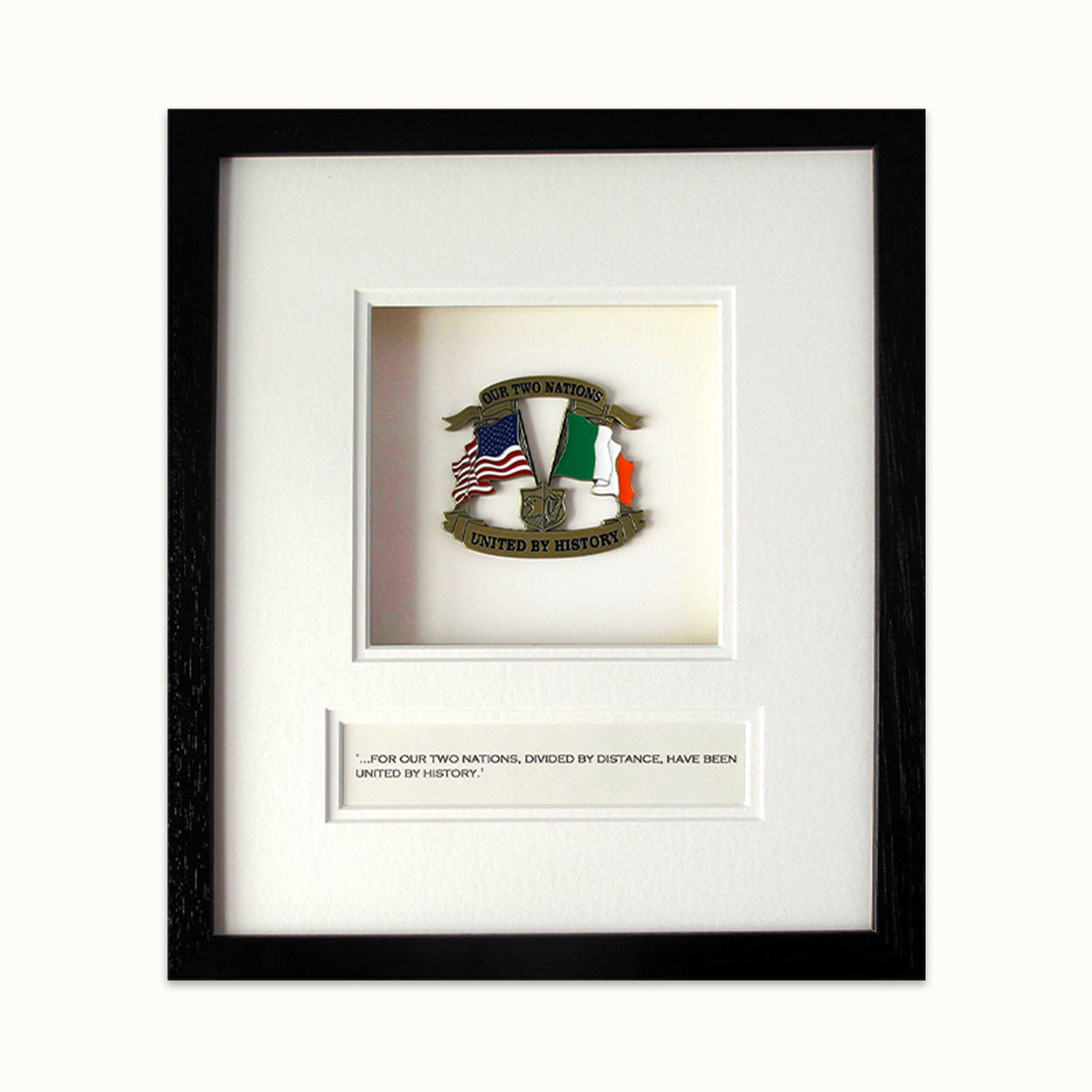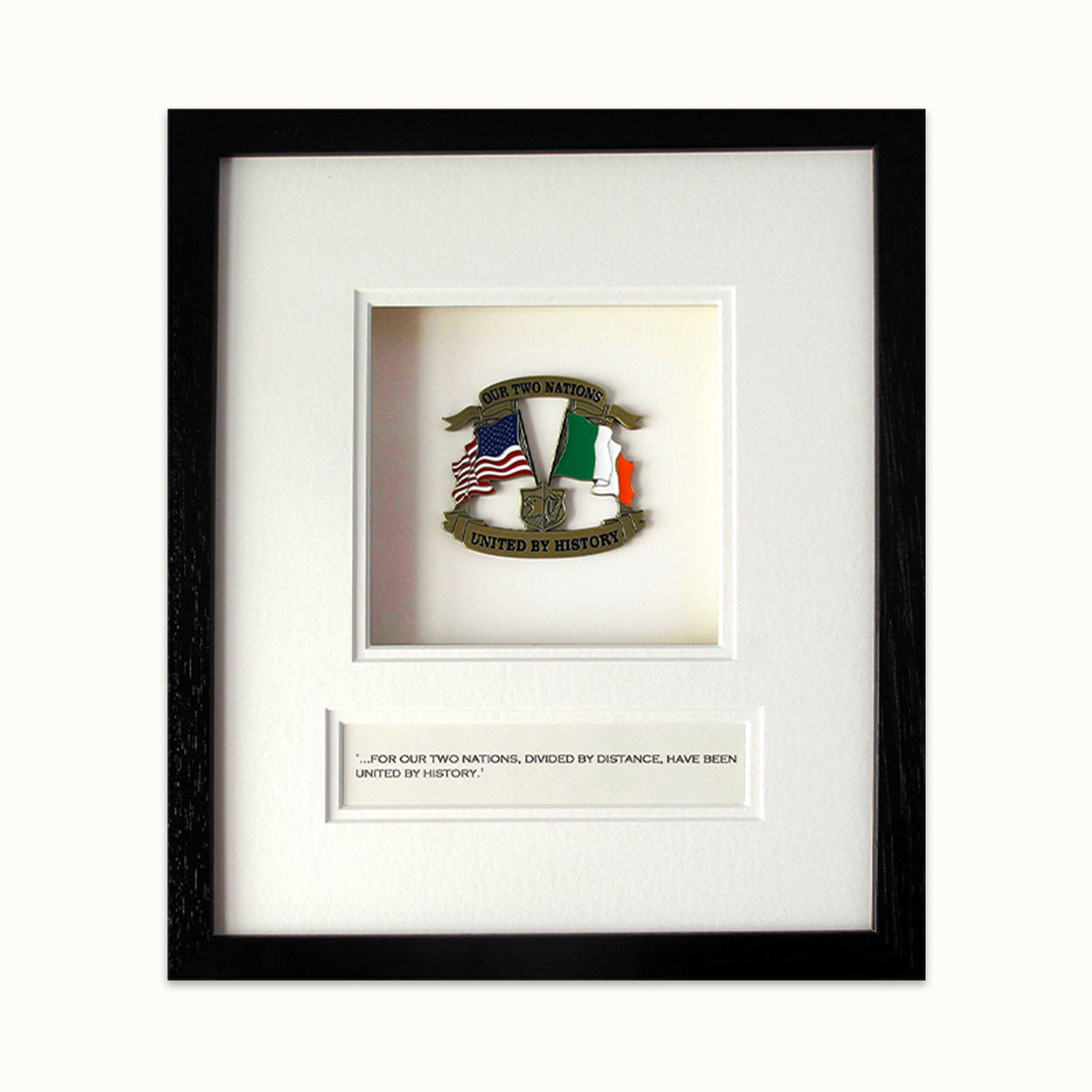 Our Two Nations Flags, Black
Our Two Nations Flags have been crafted to celebrate the hundreds of thousands of Irishmen, Women and Children who braved the Atlantic Ocean in search for a better life in the United States. Their courage has created a unique bond between the United States and Ireland which has endured through two centuries and continues to thrive today.
The original Our Two Nations Flags has a classic bronze finish and a deep black wooden frame. This high quality, stylish plaque will be a wonderful addition to any Irish American home, office, den or bar.