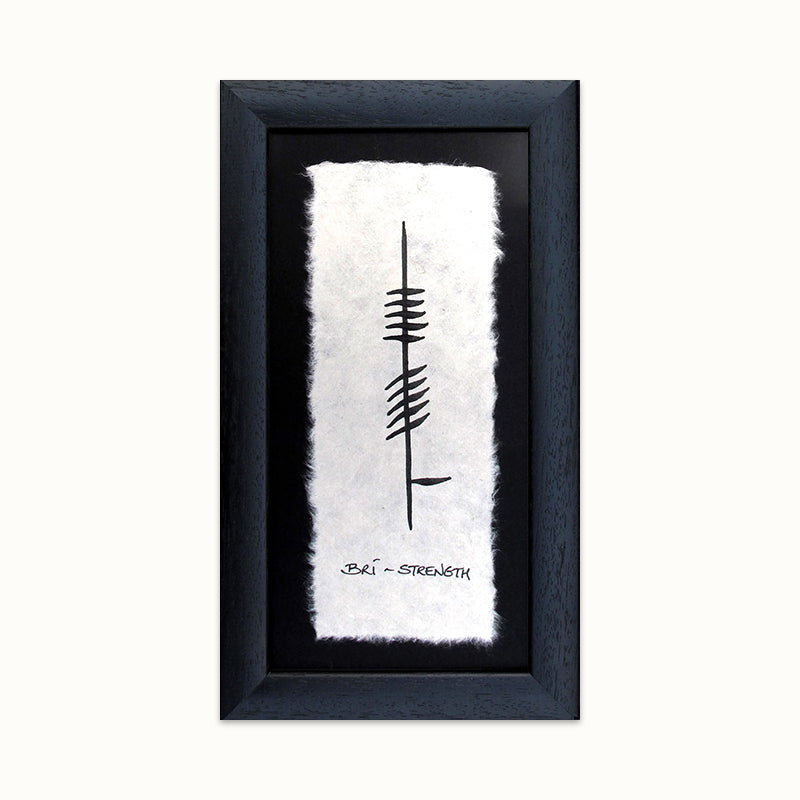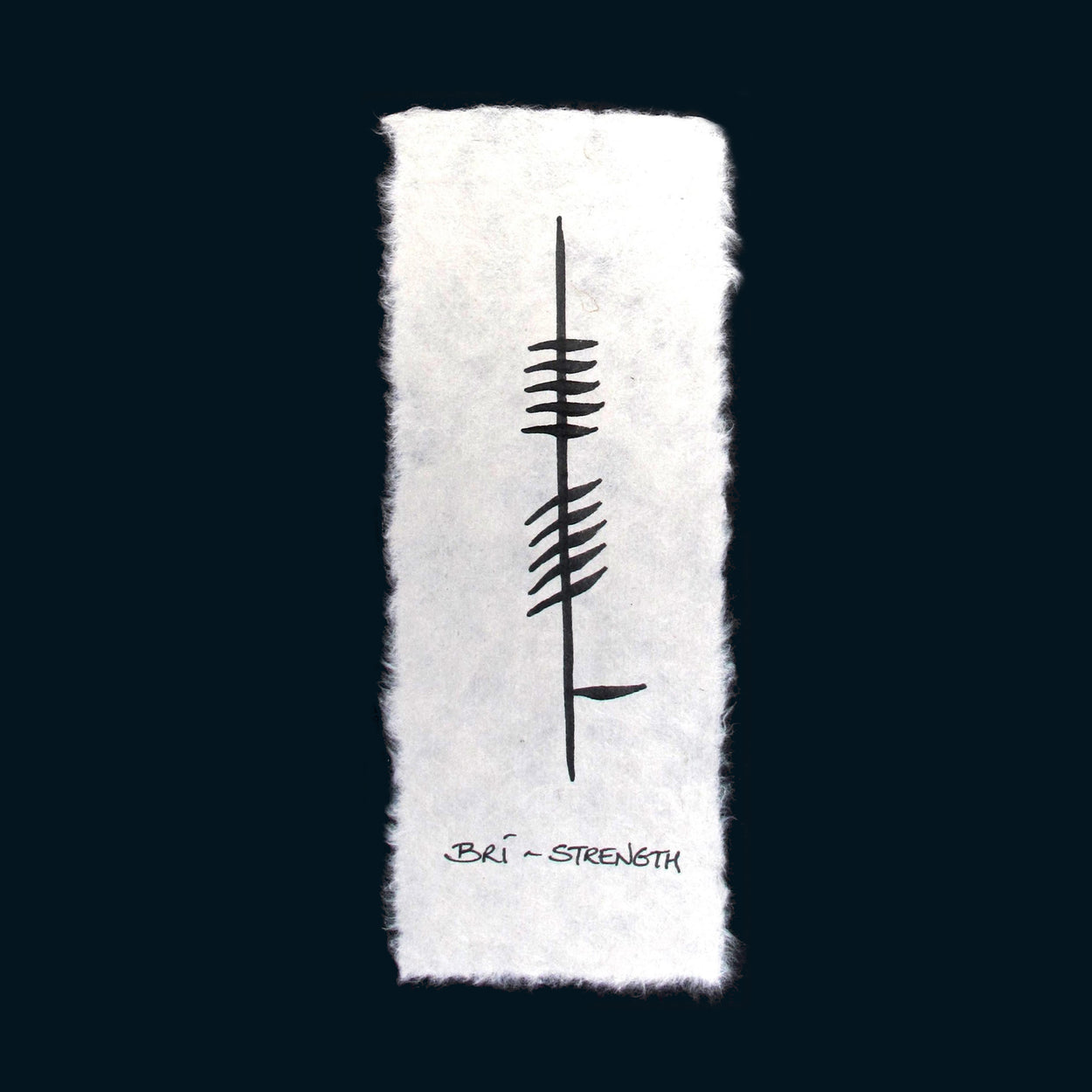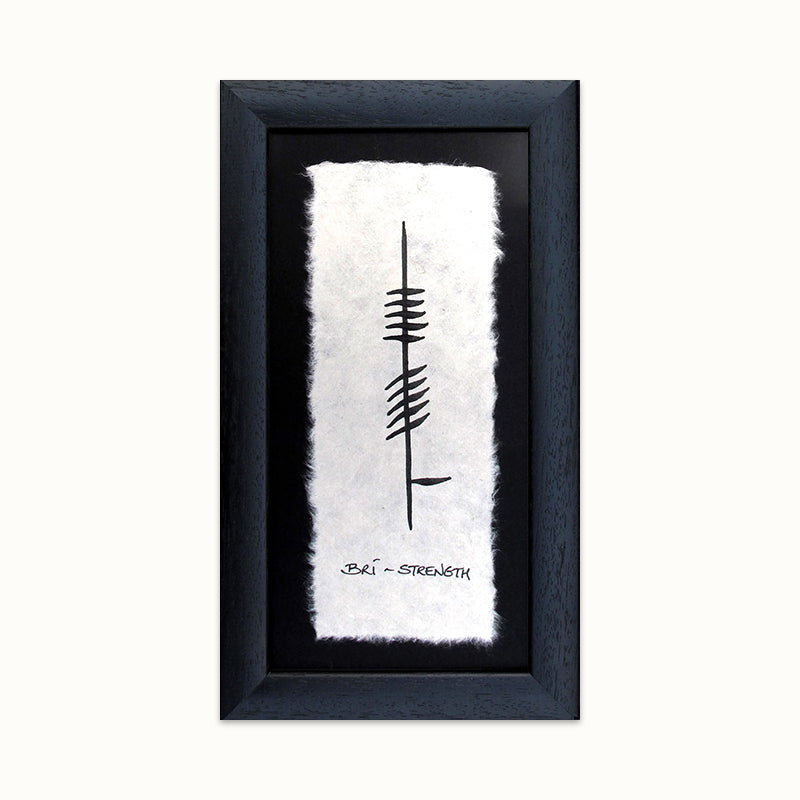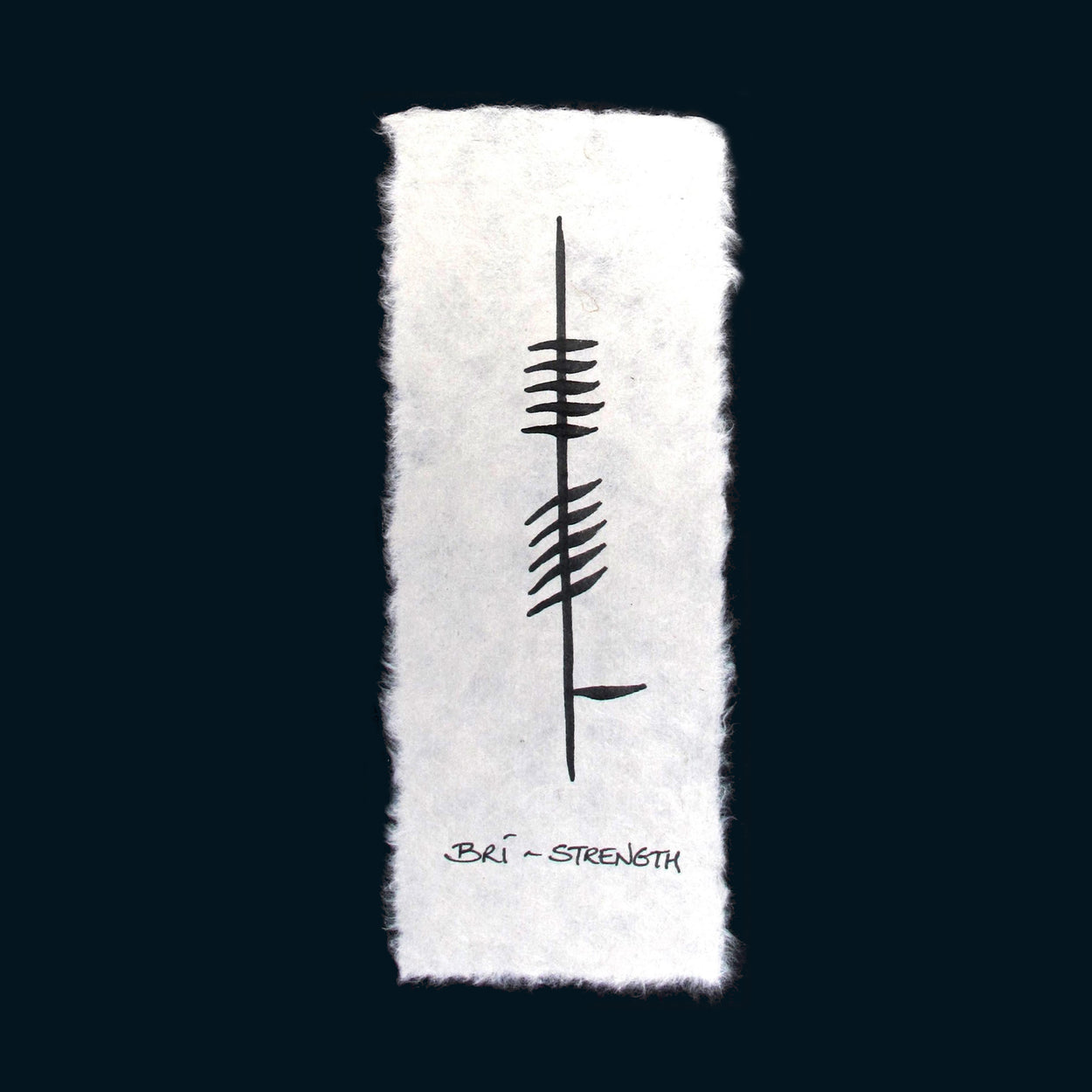 Strength - Brí hand-painted in Ireland's ancient script ogham is a perfect hand-made gift for a special person going through a tough time. Let your friend know that you are thinking of them. Strength can also be written as "Neart".
This piece looks great on it's own or in a group with other Ogham Wishes such as Hope - Dóchas, Courage - Misneach or Love - Grá.
Each Ogham Wish is hand-crafted by Ethel Kelly in her workshop in Knockcroghery, Co. Roscommon, Ireland.
Frame size: 11"x6".