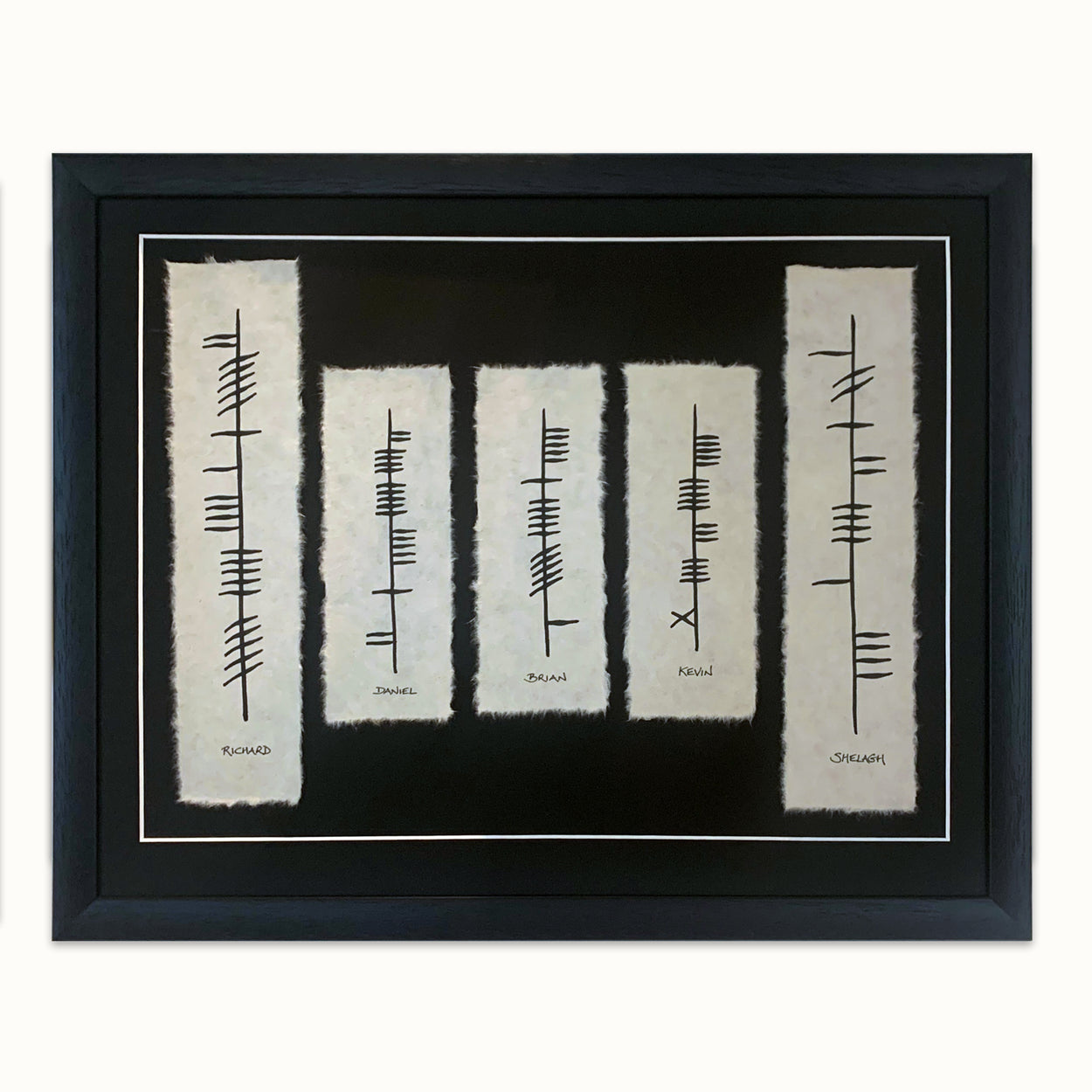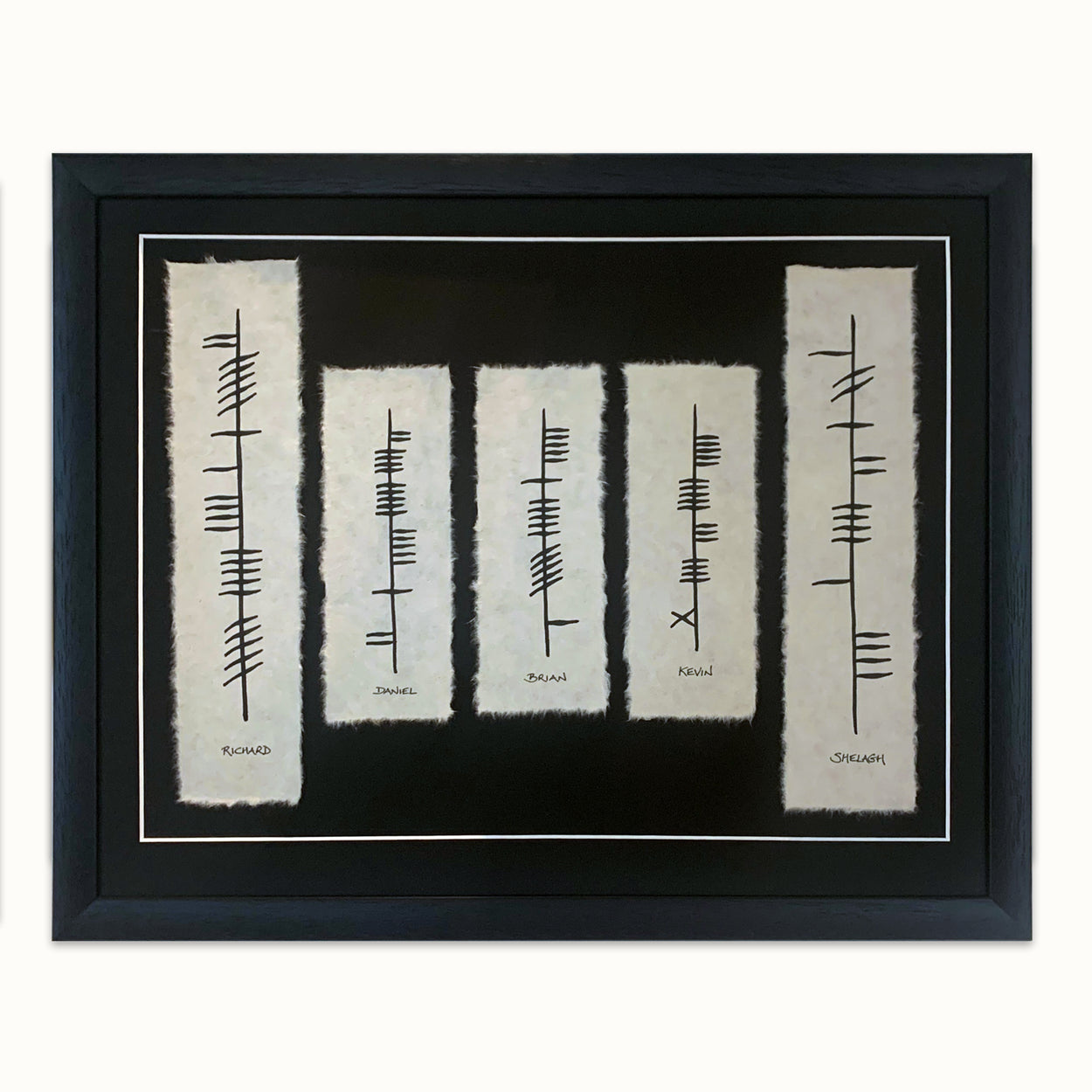 Ogham Wish
The Large Family Plaque
The Ogham Wish Family Plaque is the perfect centrepiece for your family home. Have the parent's names specially hand-painted in ogham alongside their children's names on hand-made paper and framed in a classic black wooden frame. This personalised gift is such a special piece. It is perfect for a new home gift, family gift or big birthdays!
This is the ultimate treat yourself (or your family!) product from Ogham Wish.
Just add the names during checkout. Please add the names in the order that you would like them painted.
Each Ogham Wish is hand-painted by Ethel Kelly in her workshop in Knockcroghery, Co. Roscommon, Ireland. These plaques require more work and therefore take a little longer than the other Ogham Wishes to make so please allow extra time for delivery.
Frame Size: 20''x16''.