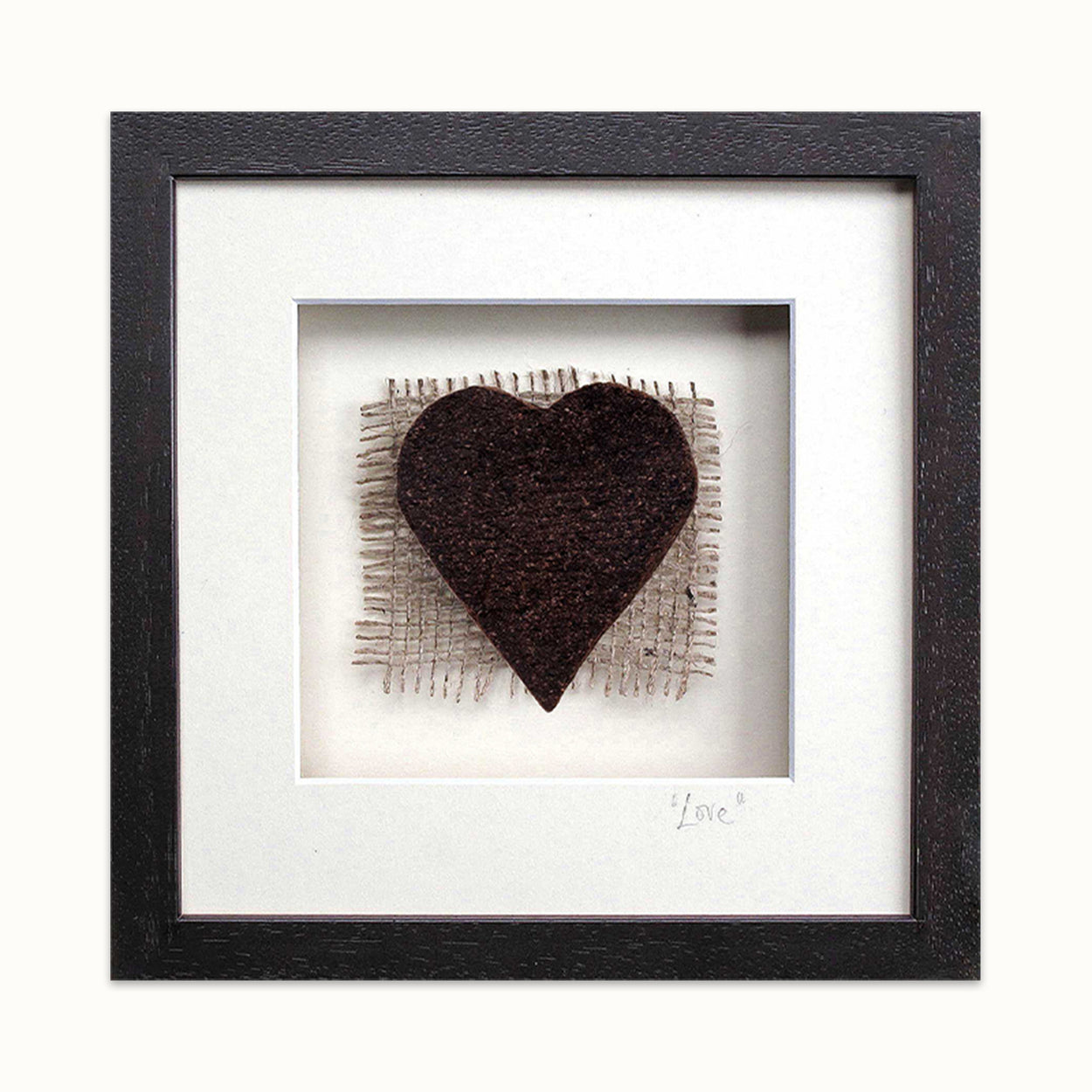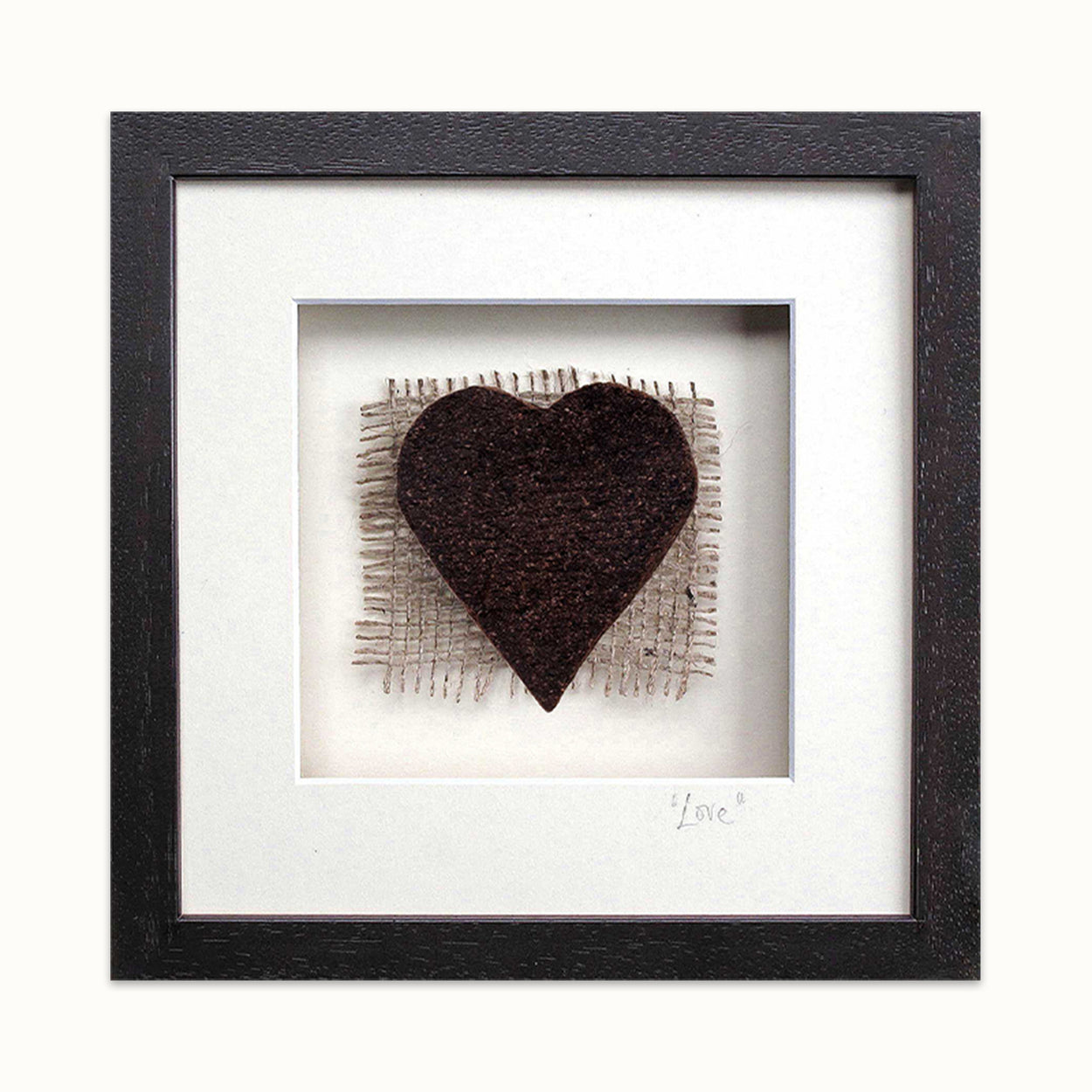 A Love Heart is a universal expression of love and affection. This gorgeous piece of bog in the shape of a love heart is placed on a single piece of hessian fabric. This is the perfect gift for someone special you love.
We can customise the mount with a name or special greeting. Each piece is unique and handmade in Ireland with real Irish turf.
Frame Size: 10"x10".