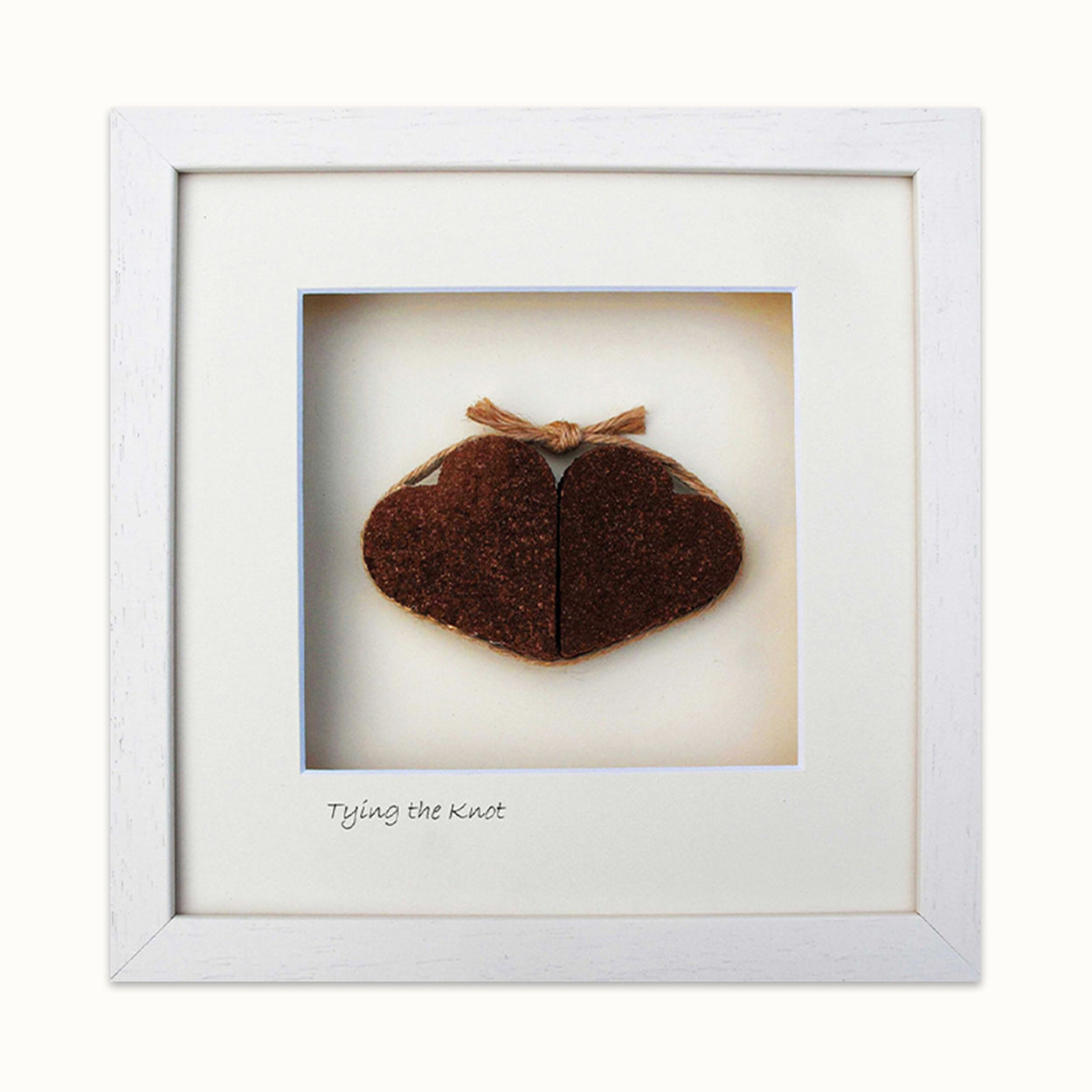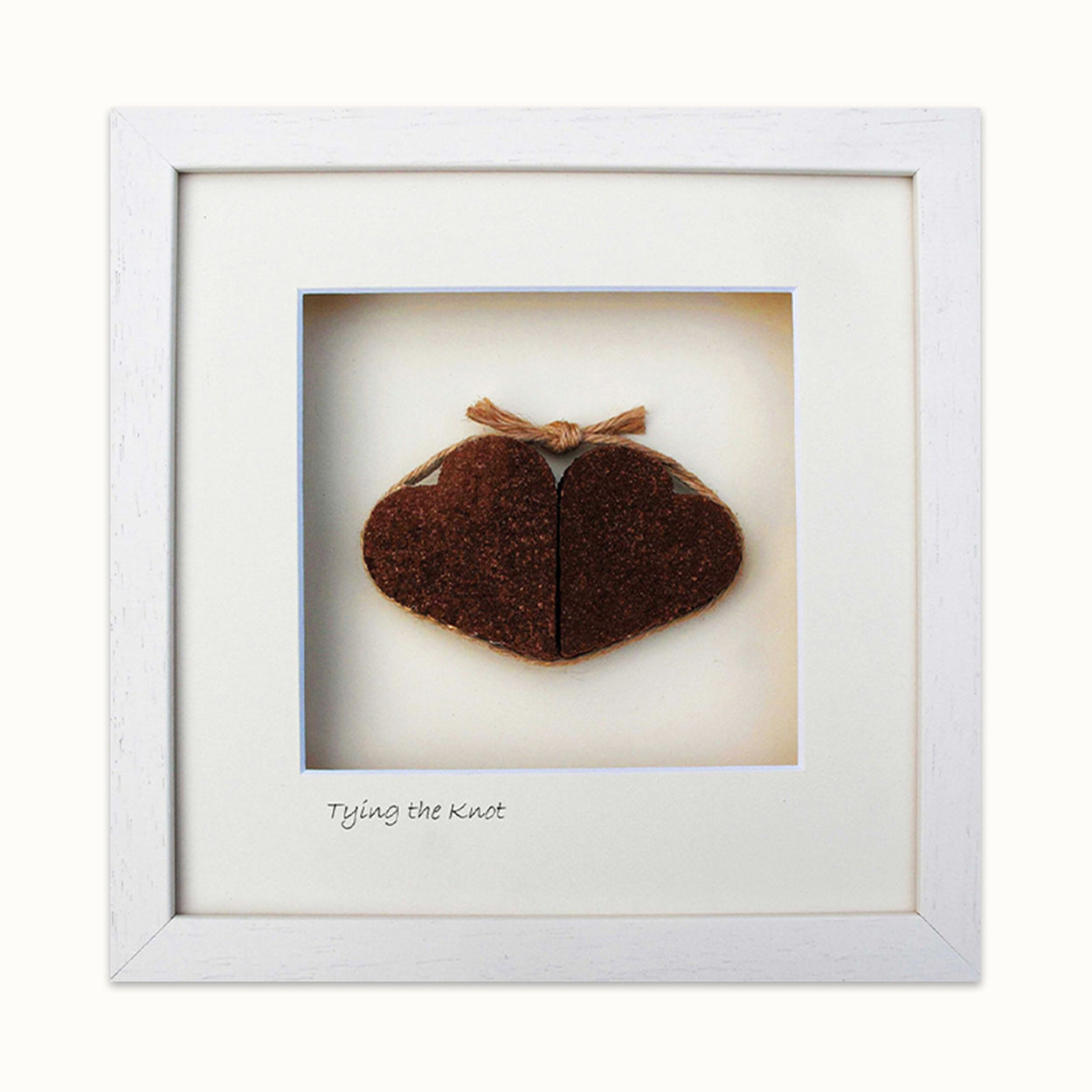 Tying the Knot — Wedding and Engagement Gift
Tying the Knot is a wonderful wedding and engagement gift hand made in Ireland from real Irish turf. The unique gift features two hearts cut from turf and bound together with a twine tied in a reef knot. These two hearts are bound together in eternal love.
We can customise the mount with a name or special greeting. Each piece is unique and handmade in Ireland with real Irish turf.
Frame Size:10"x10".