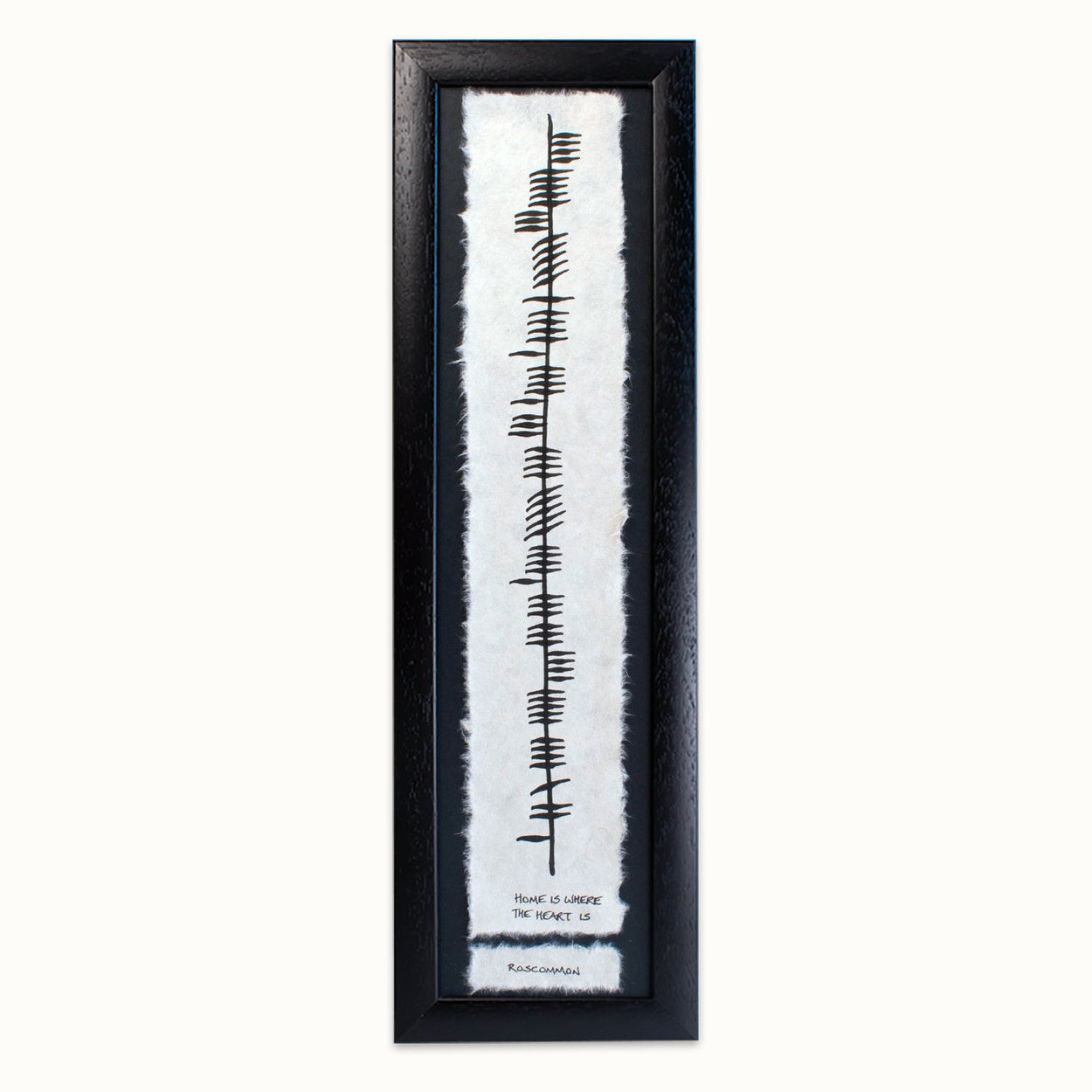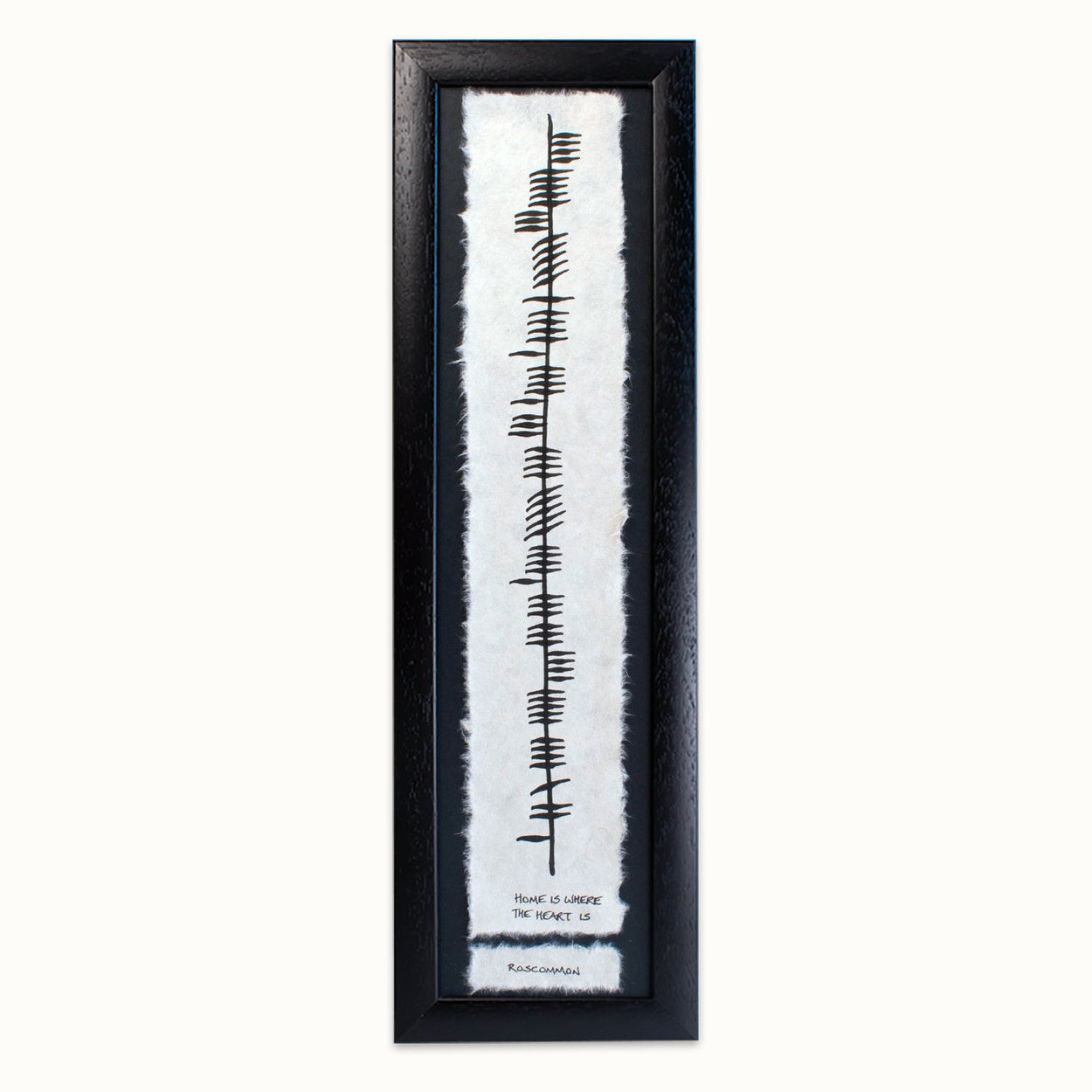 Ogham Wish
Home Is Where The Heart Is, Custom
Home Is Where The Heart Is Custom hand-painted in Ireland's ancient script ogham is the perfect addition to any home! Whether you are looking for a present for your friend's house-warming, or a present to self - look no further. This stunning piece is customised with your home place, home address or favourite phrase and is sure to be admired by your visitors.
Each piece is individually hand-painted by Ethel in her workshop in Knockcroghery, Co. Roscommon, Ireland.
This piece looks beautiful on it's own or in a collection of other Long Ogham Wishes such as Bless This House - Beannaigh an teach seo, Welcome - Fáilte, Family - Clann or Friendship - Cairdeas.
Frame Size: 19"x5.5".