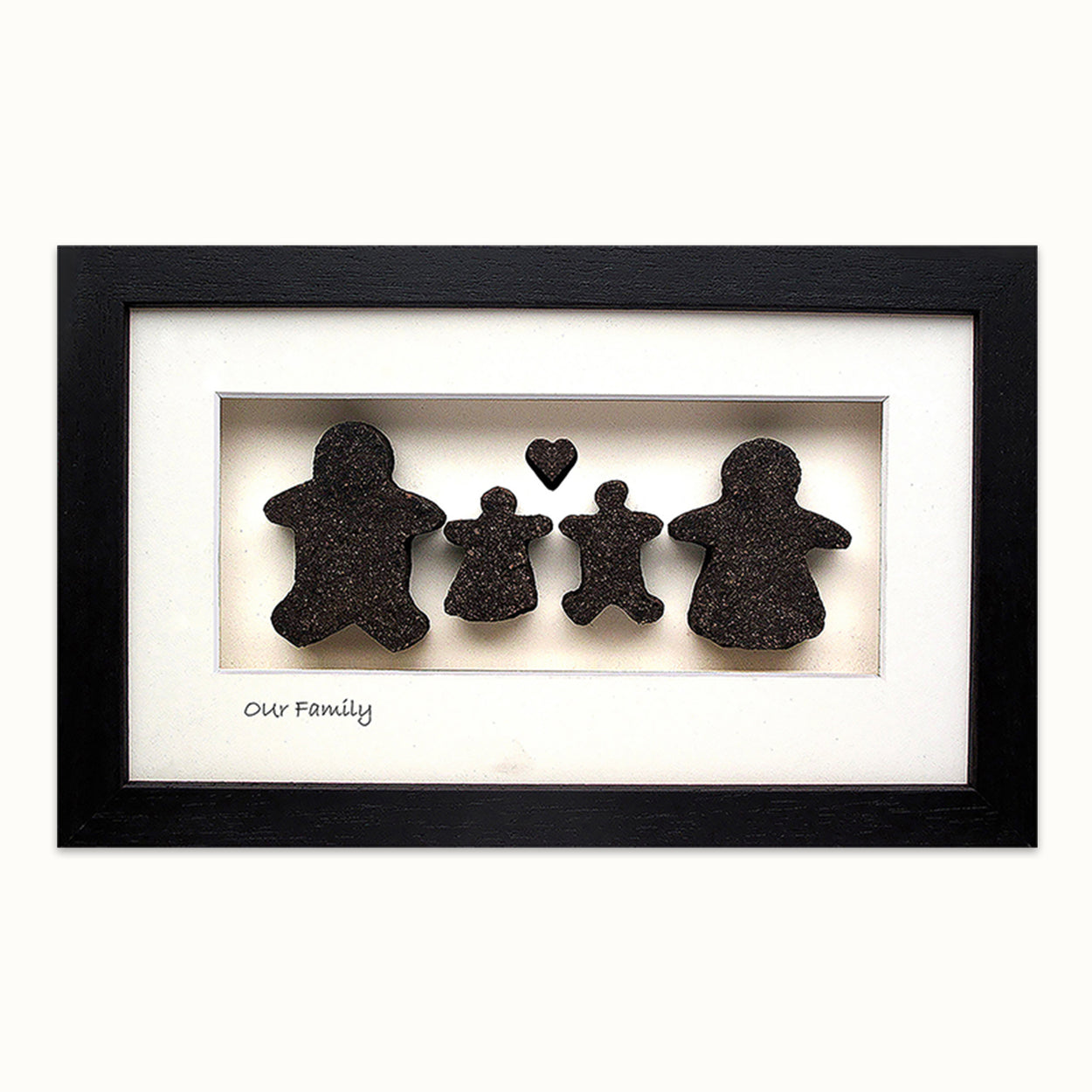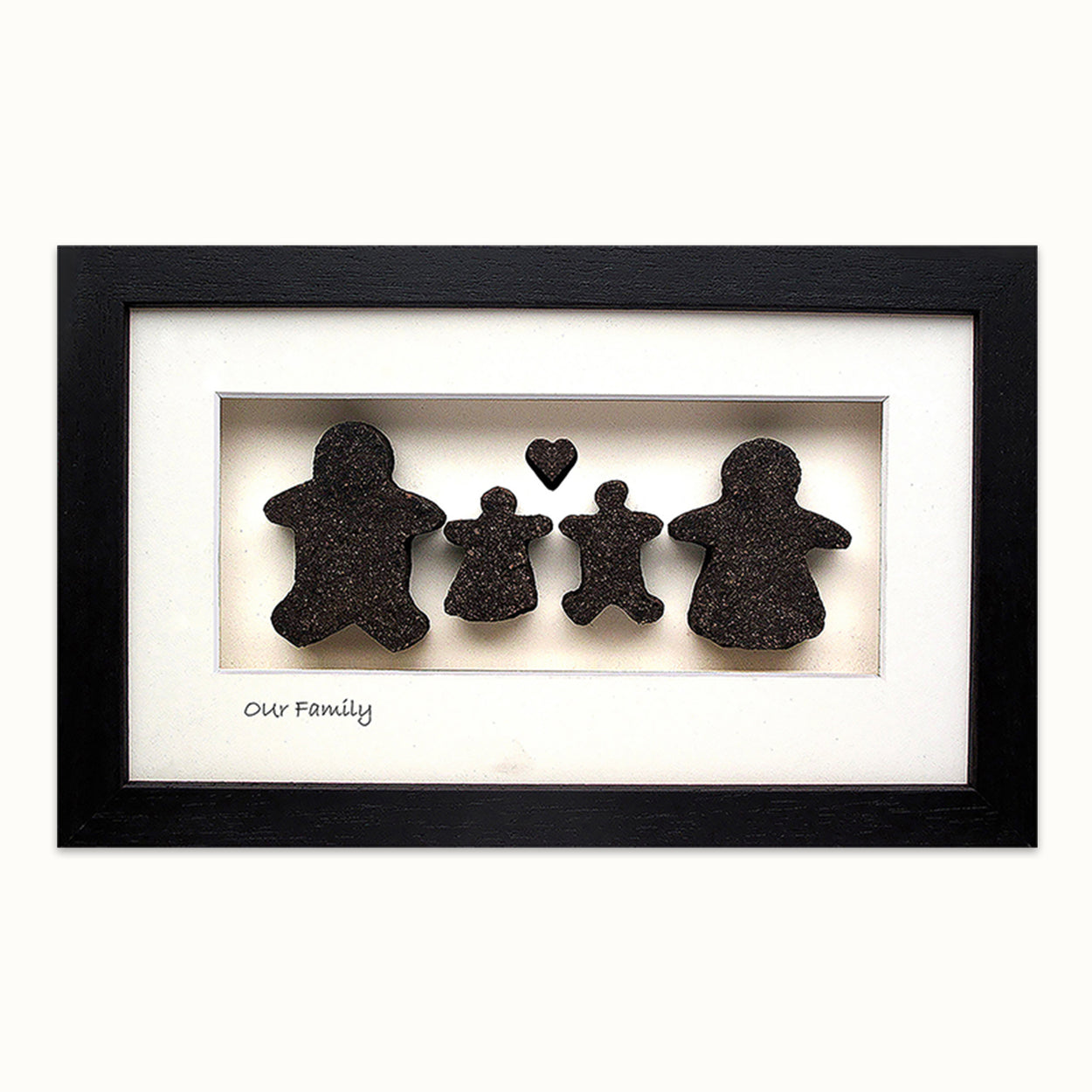 Family is everything - get your family recreated into Bog Buddies!
Our Family 2+2 is a stunning handmade gift consisting of 2 parents and 2 children made from real Irish turf. We can customise the family arrangement to suit your family makeup.
We can customise the mount with your family name or special greeting. Each piece is unique and handmade in Ireland with real Irish turf.
Frame Size: 12"x7".