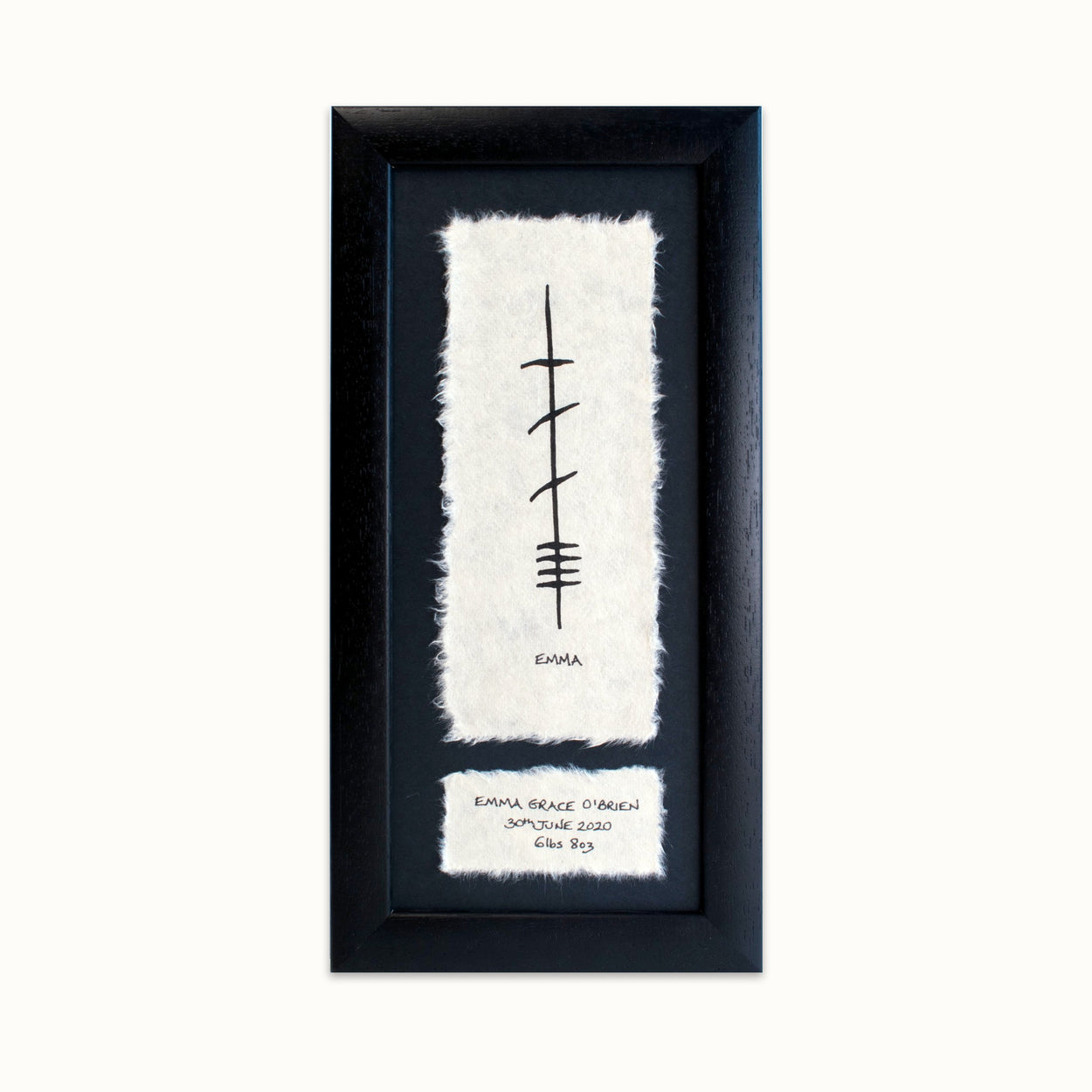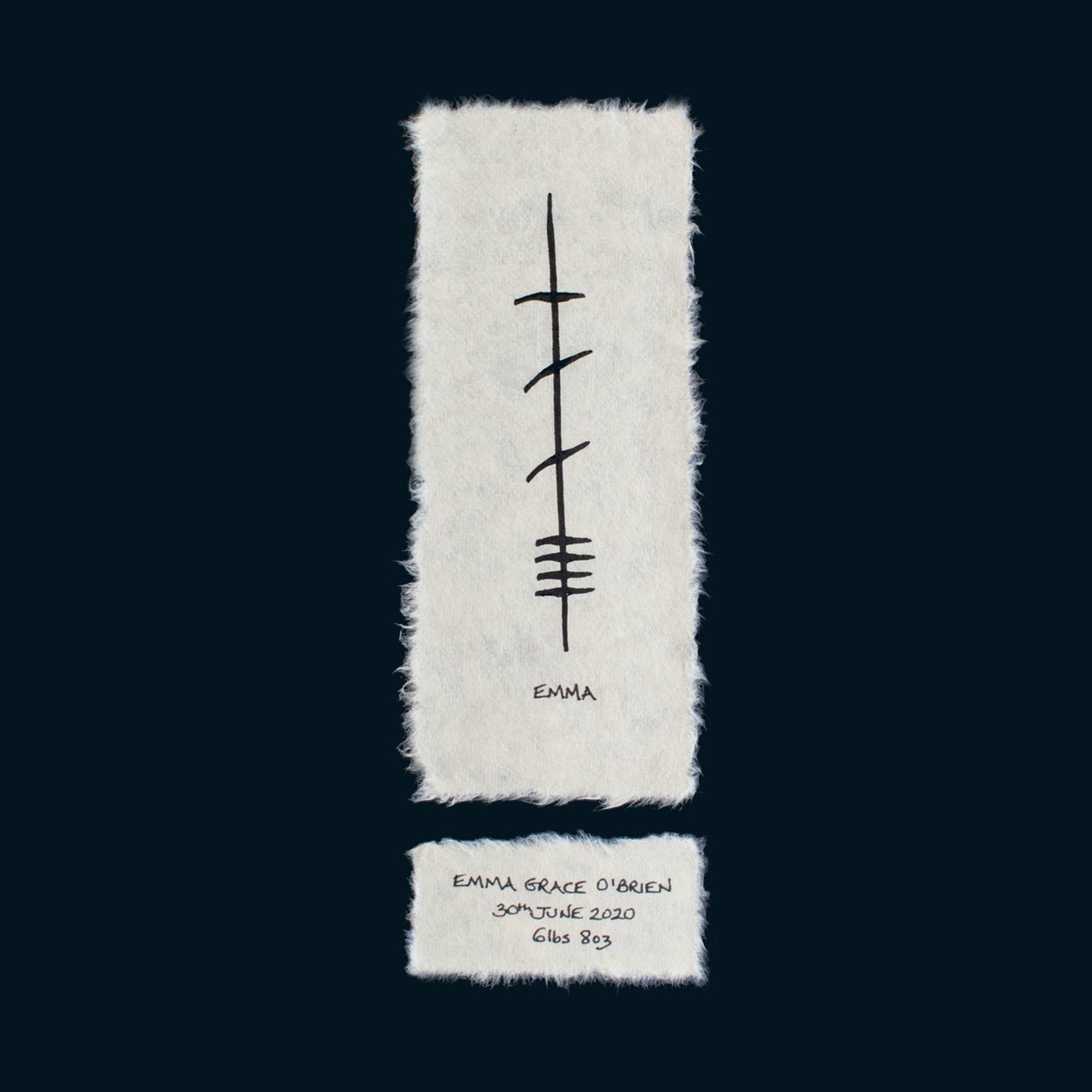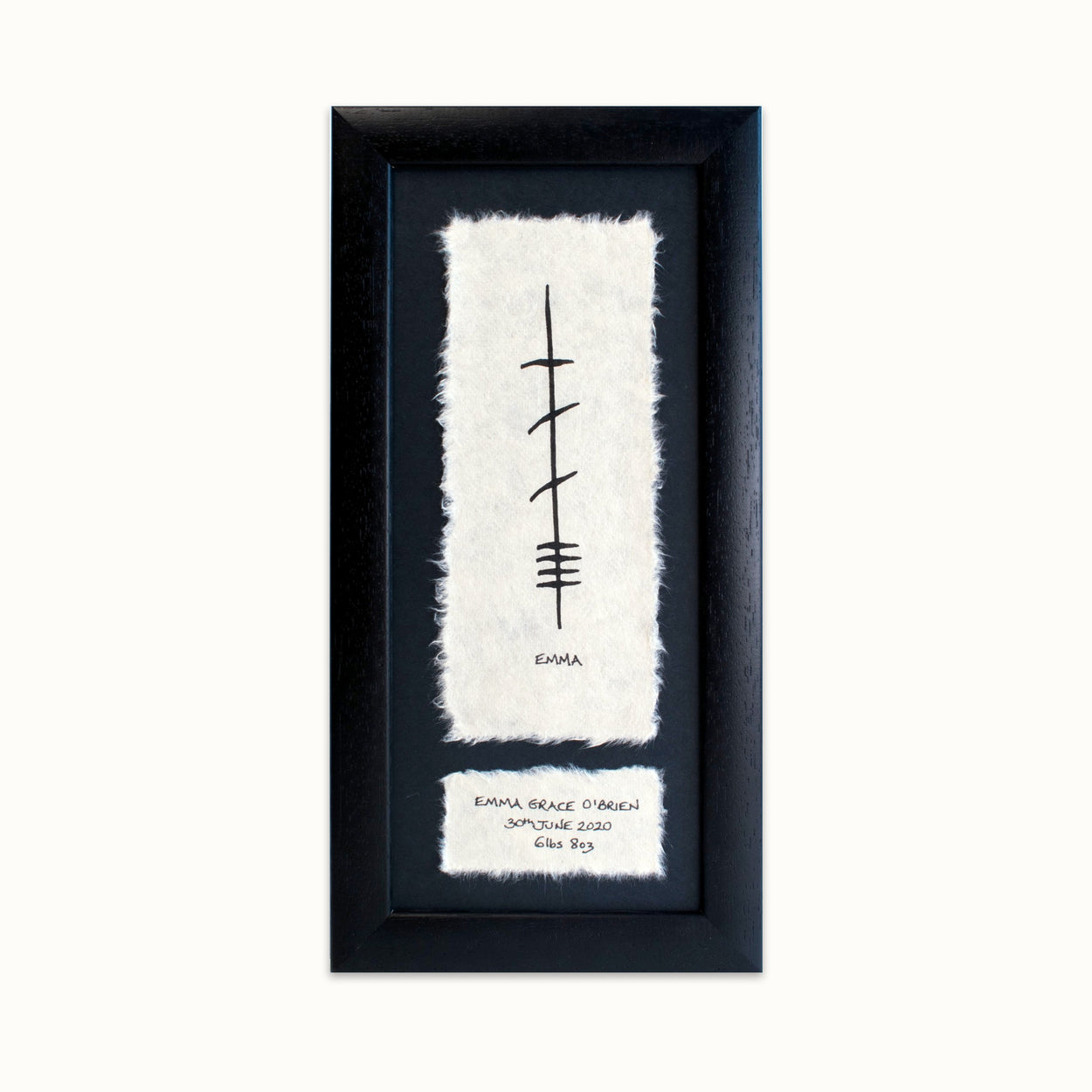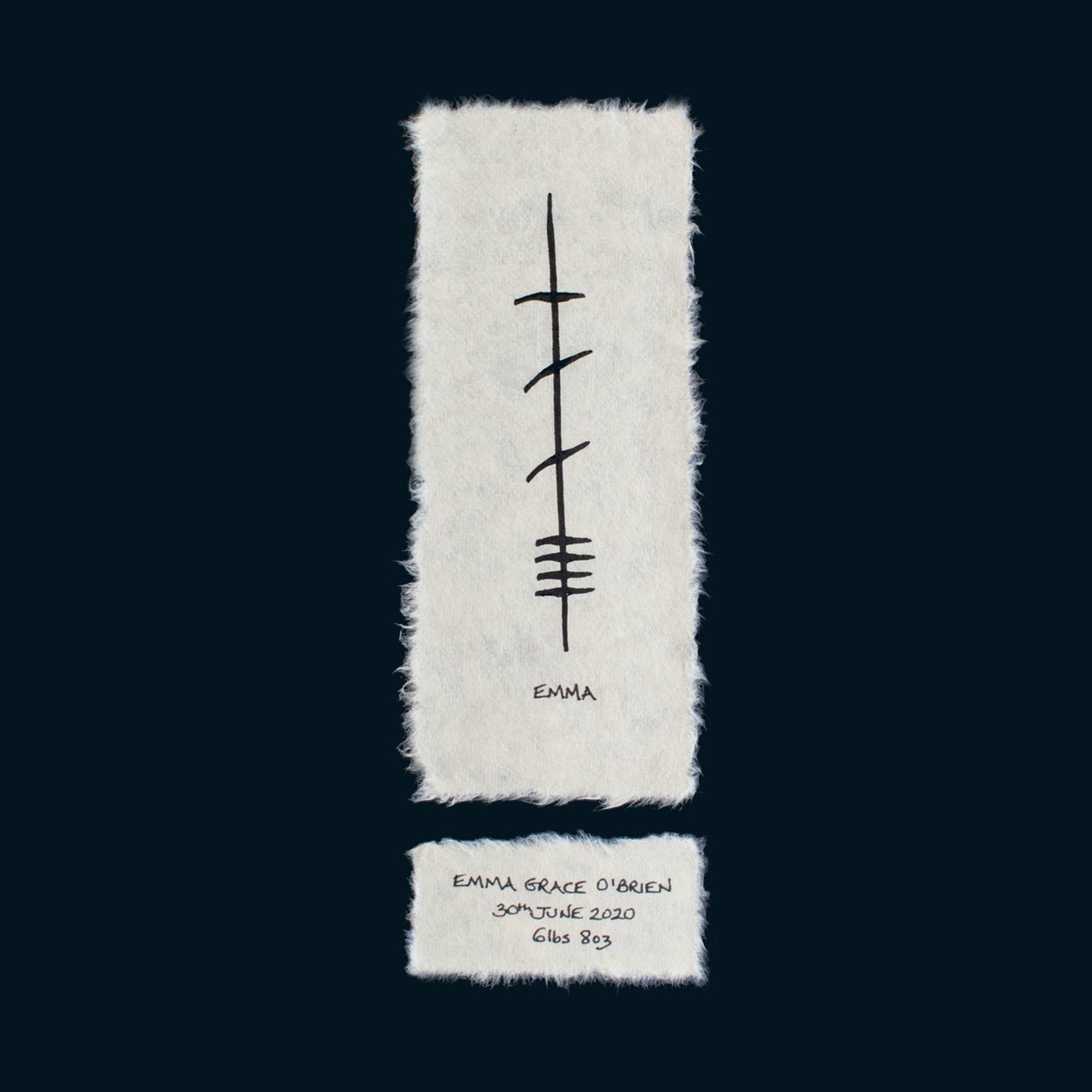 Ogham Wish
Ogham Baby Name, Date and Weight
Have your new baby's name hand-painted in Ireland's ancient script ogham.
Ogham Baby Name, Date and Weight is a beautiful personalised gift for a new born baby to celebrate the special day. This wonderful gift will contain the baby's name hand-painted in ogham writing, the date of birth and the weight.
This piece looks great on it's own or in a group of their sibling's Ogham Baby Name, Weight & Date. This piece is timeless and a wonderful way to celebrate such a joyous day.
Each Ogham Wish is hand-painted by Ethel Kelly onto hand-made paper in her workshop in Co. Roscommon.
Add the details during check-out.
Frame size 13"x6"