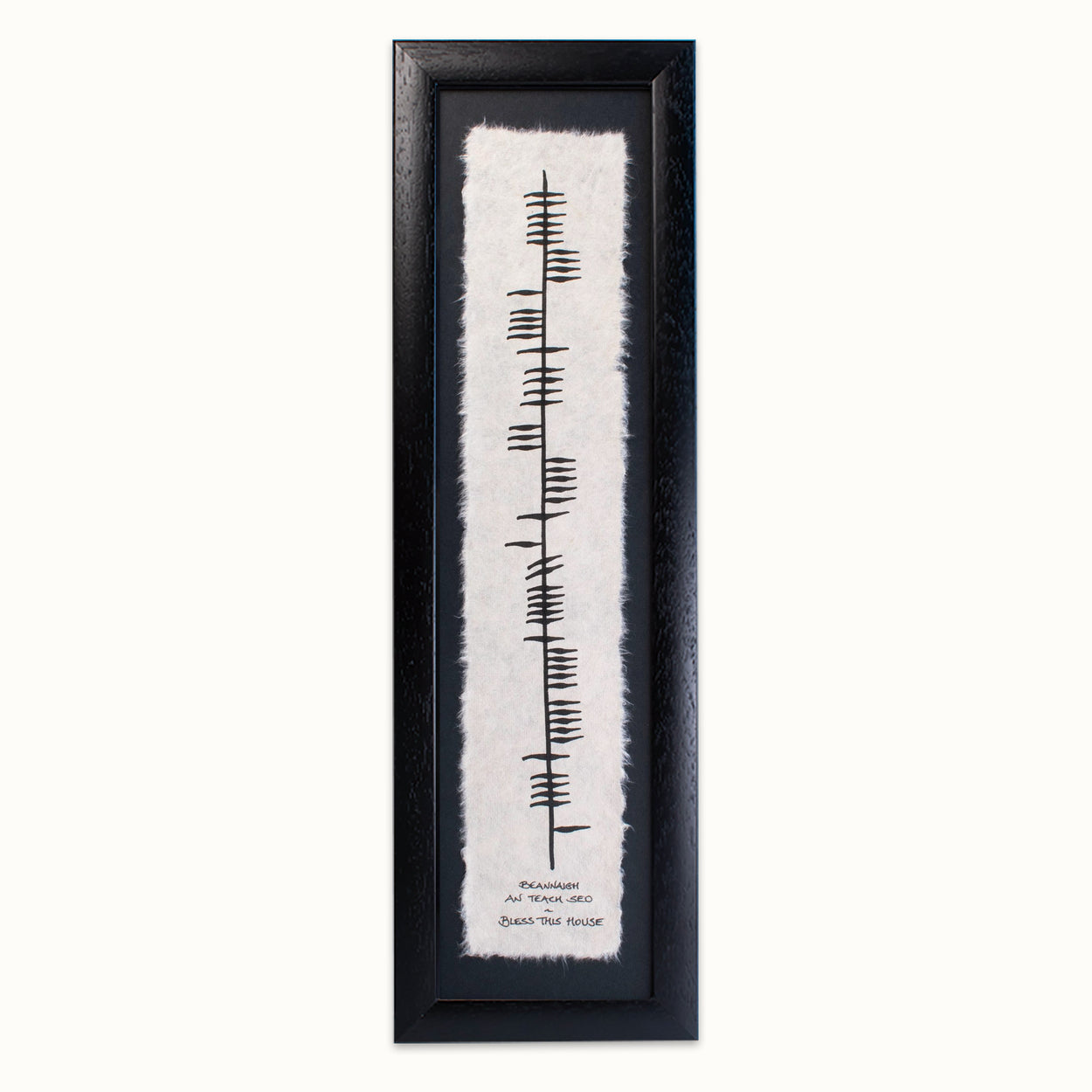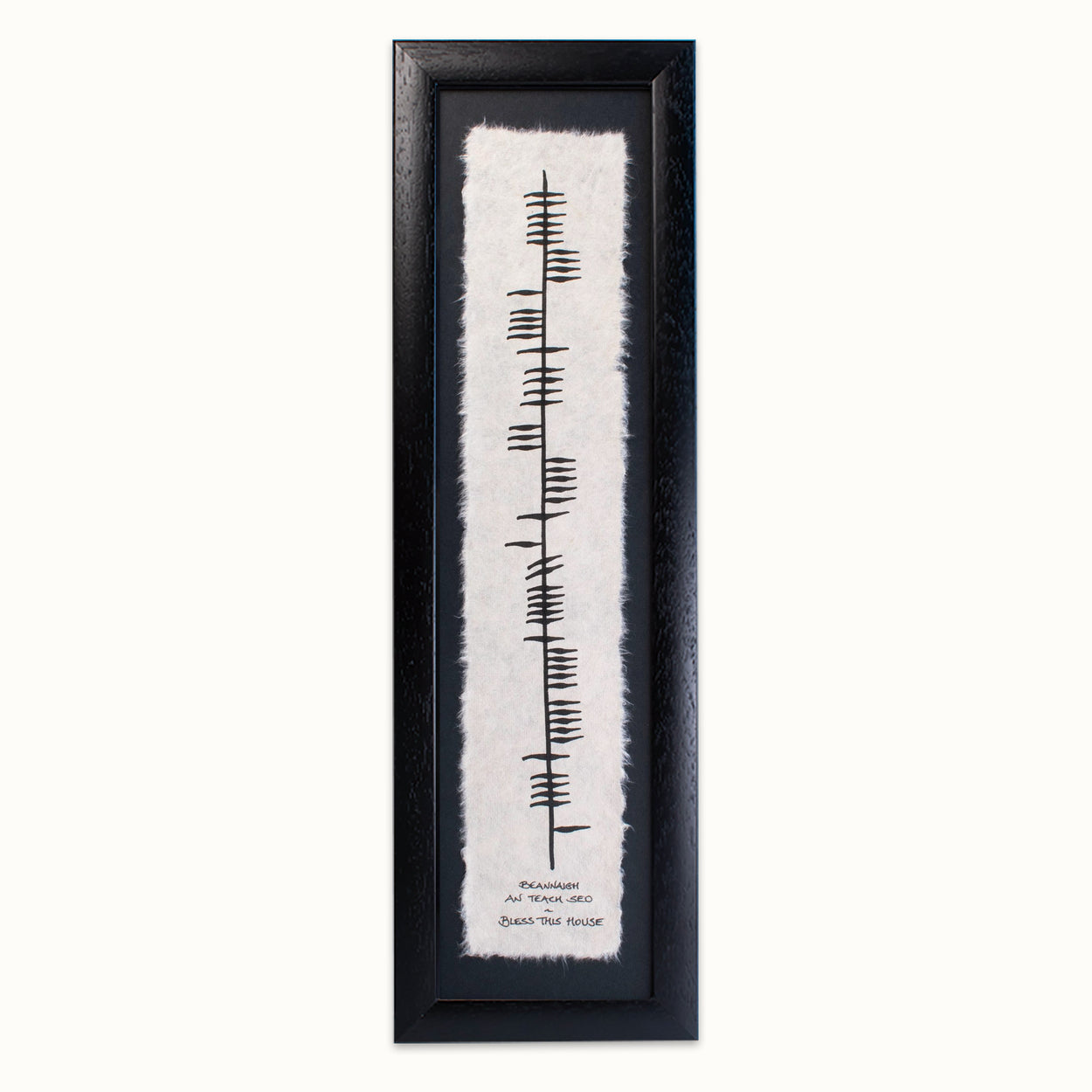 Ogham Bless This House, Long
Bless This House - Beannaigh An Teach Seo is a beautiful addition to any home. This piece is perfect for a number of occasions such as new homes, birthdays or family events. It is a stunning piece which is sure to catch your eye. Whether this piece is for a gift, or a gift to self - it will be treasured forever.
Each Ogham Wish is hand-painted by Ethel in her workshop in Knockcroghery, Co. Roscommon, Ireland.
This piece looks gorgeous on it's own or in a group of other Long Ogham Wishes such as Home Is Where The Heart Is, Welcome - Fáilte, Happiness - Sonas or Family - Clann.
This piece can also read "Bless This Home" upon request.
Frame Size: 19"x5.5"