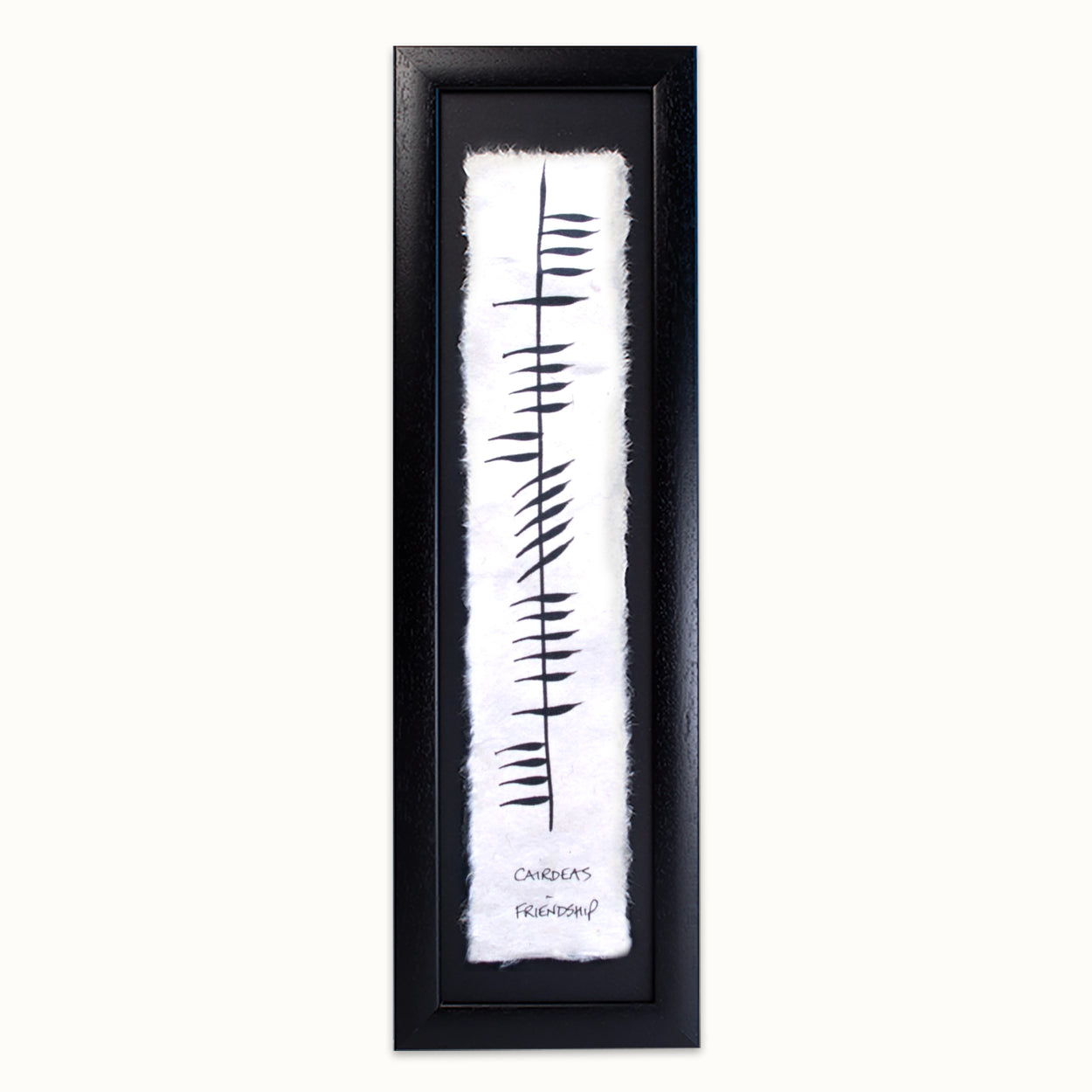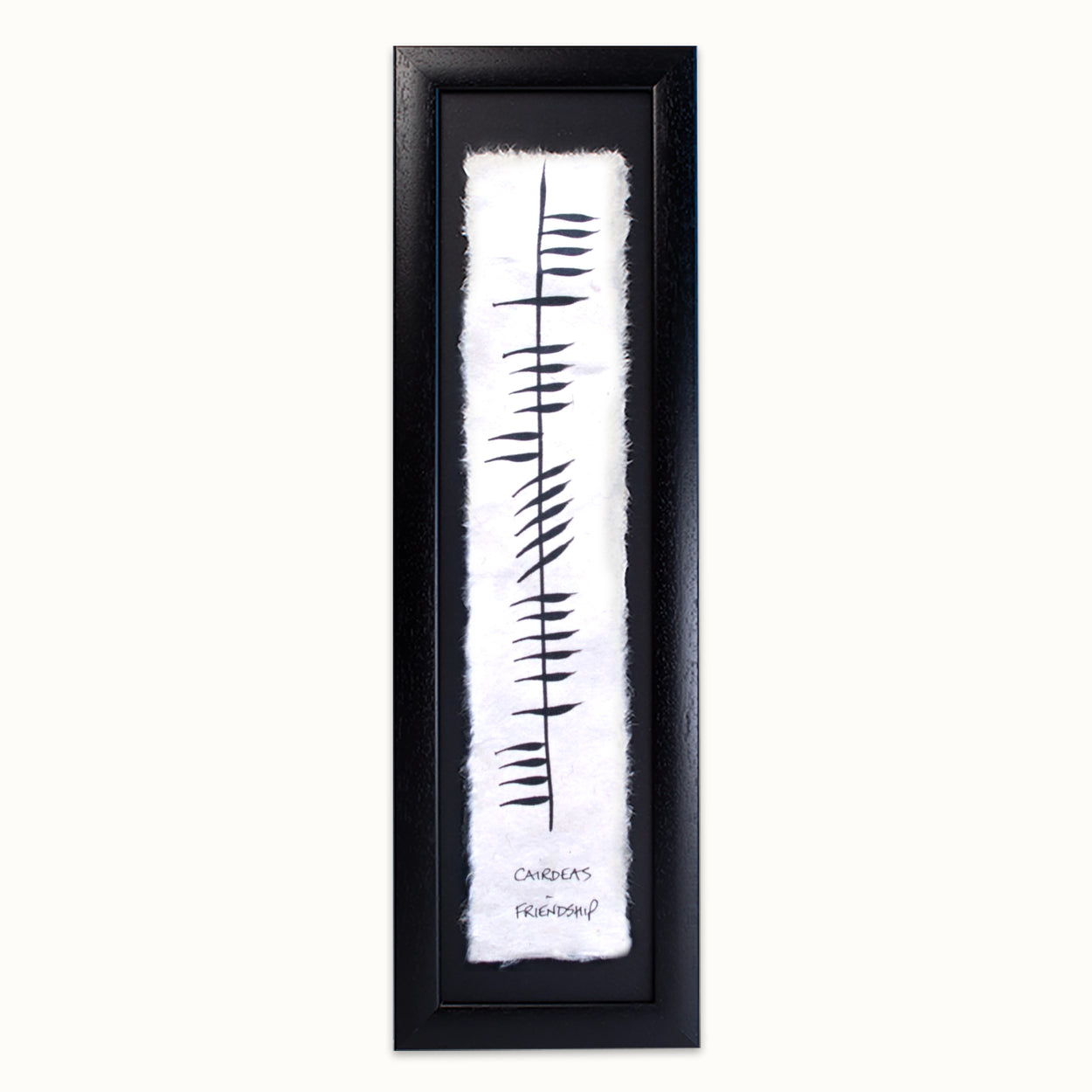 Friendship — Cairdeas Long
Friendship - Cairdeas isn't a big thing, it's a million little things. Celebrate the little things with your friend with Friendship hand-painted in Ireland's ancient script ogham. It is a beautiful gift suitable for a number of occasions such as birthdays, new homes or to simply treat yourself or your friend to something special that will be treasured for years to come.
This piece looks great on it's own or in a group with other Ogham Wishes such as Love - Grá, Happiness - Sonas or Loyalty - Dílseacht.
Each Ogham Wish is hand-crafted by Ethel Kelly in her workshop in Knockcroghery, Co. Roscommon, Ireland.
Frame size: 19"x5.5".