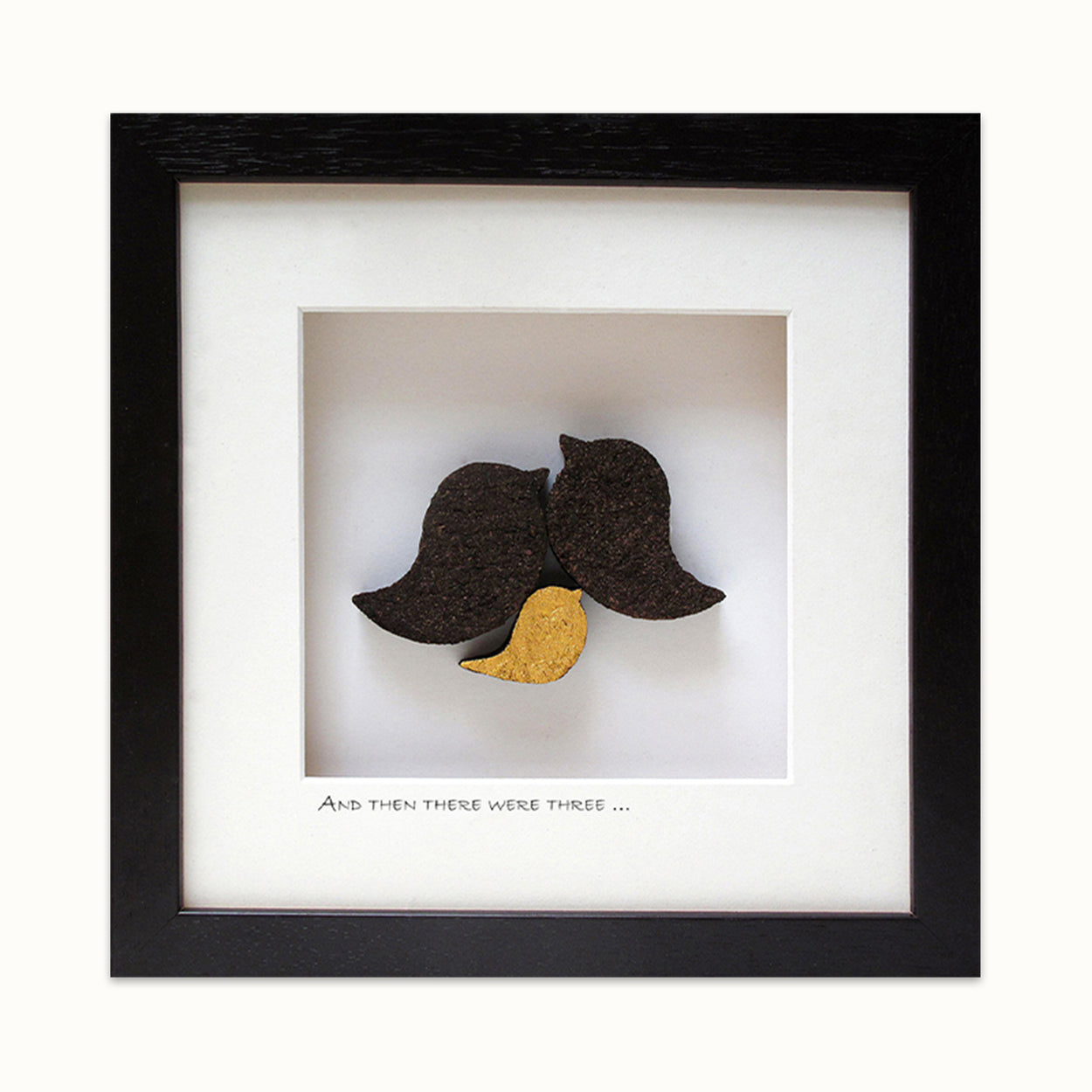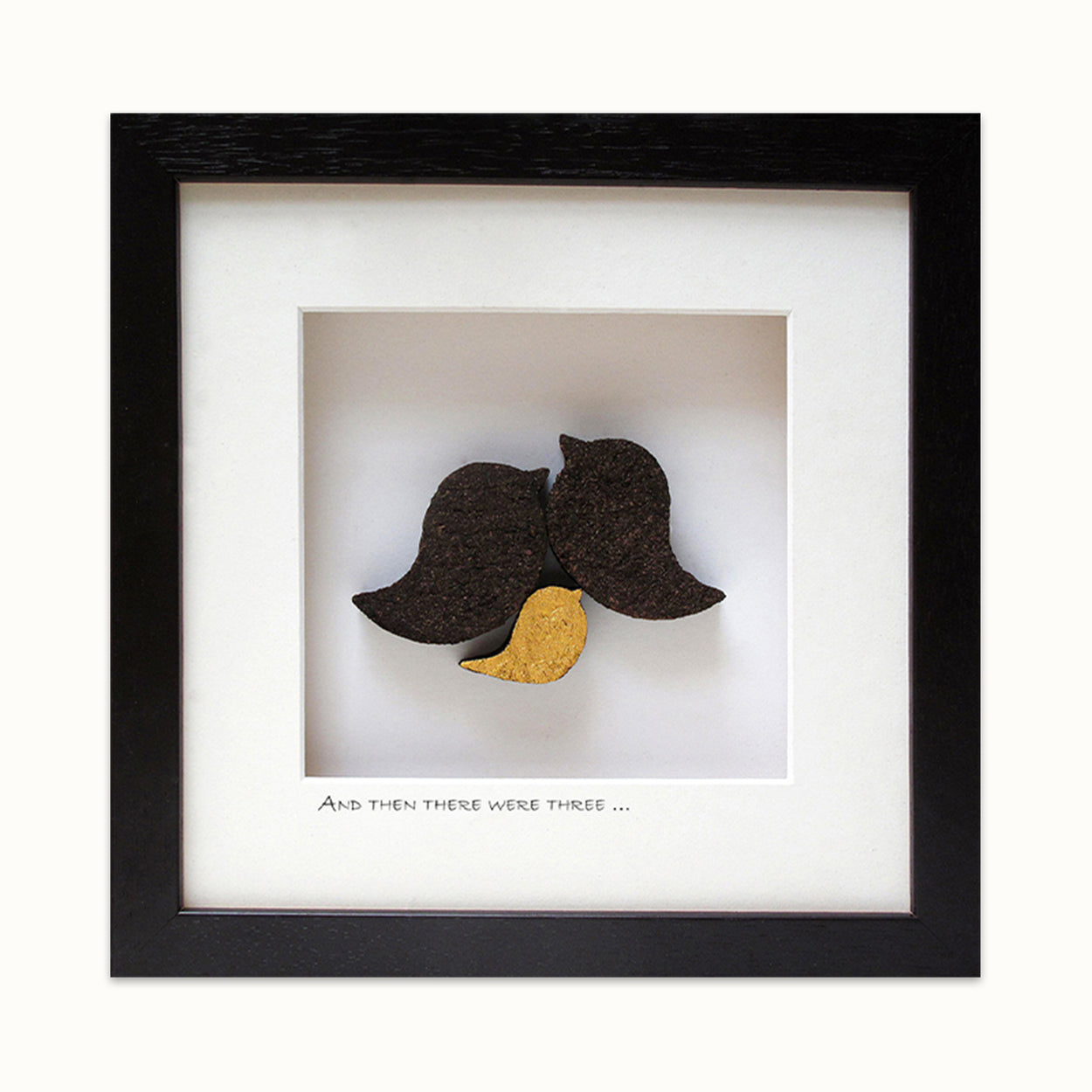 And Then There Were Three
And then there were three is a stylish new baby gift handmade in Ireland from real Irish turf. This piece features two love birds proudly and lovingly nestling their new baby.
We can customize the mount with the names or a special greeting. Each piece is unique and handmade in Ireland with real Irish turf.
Frame Size: 10"x10".