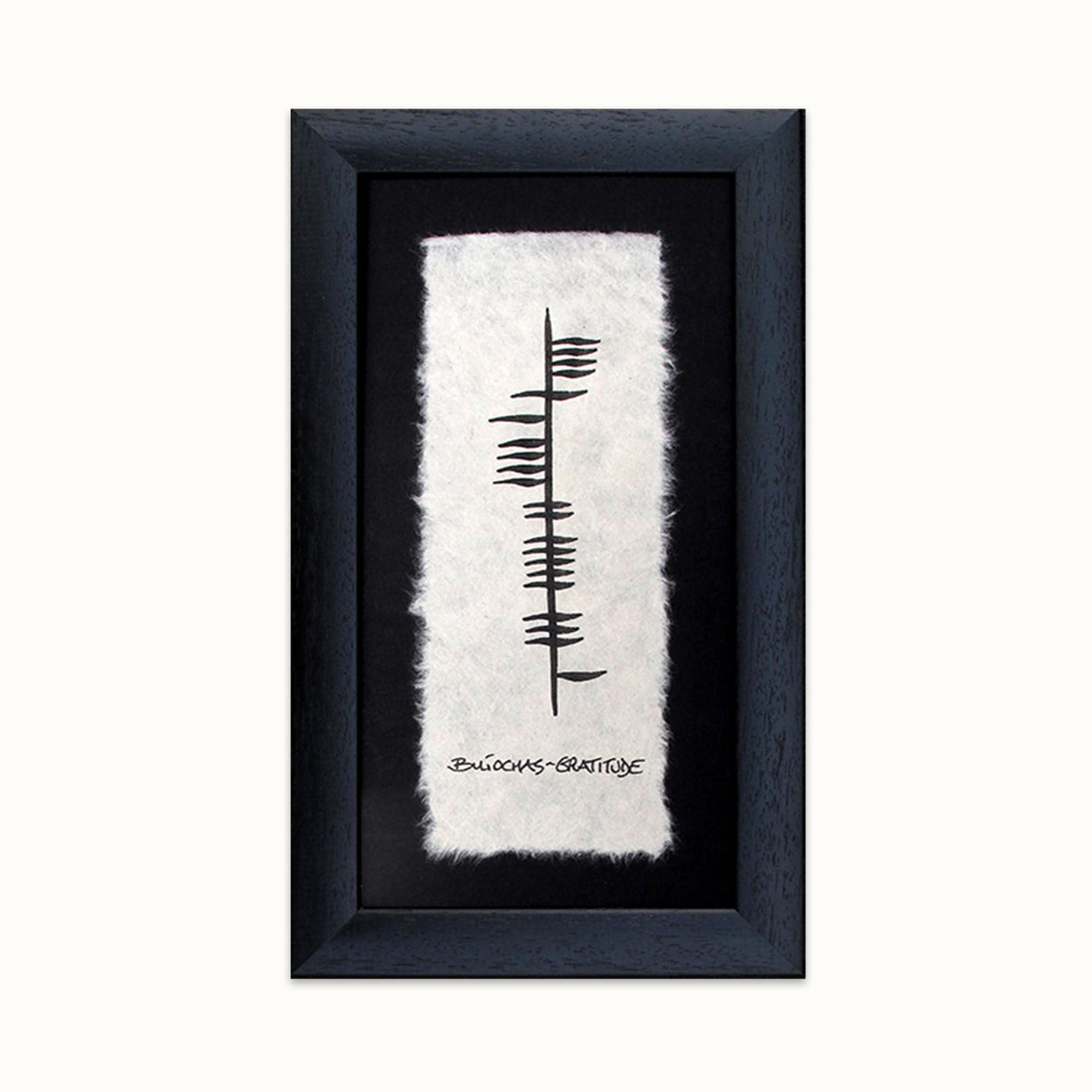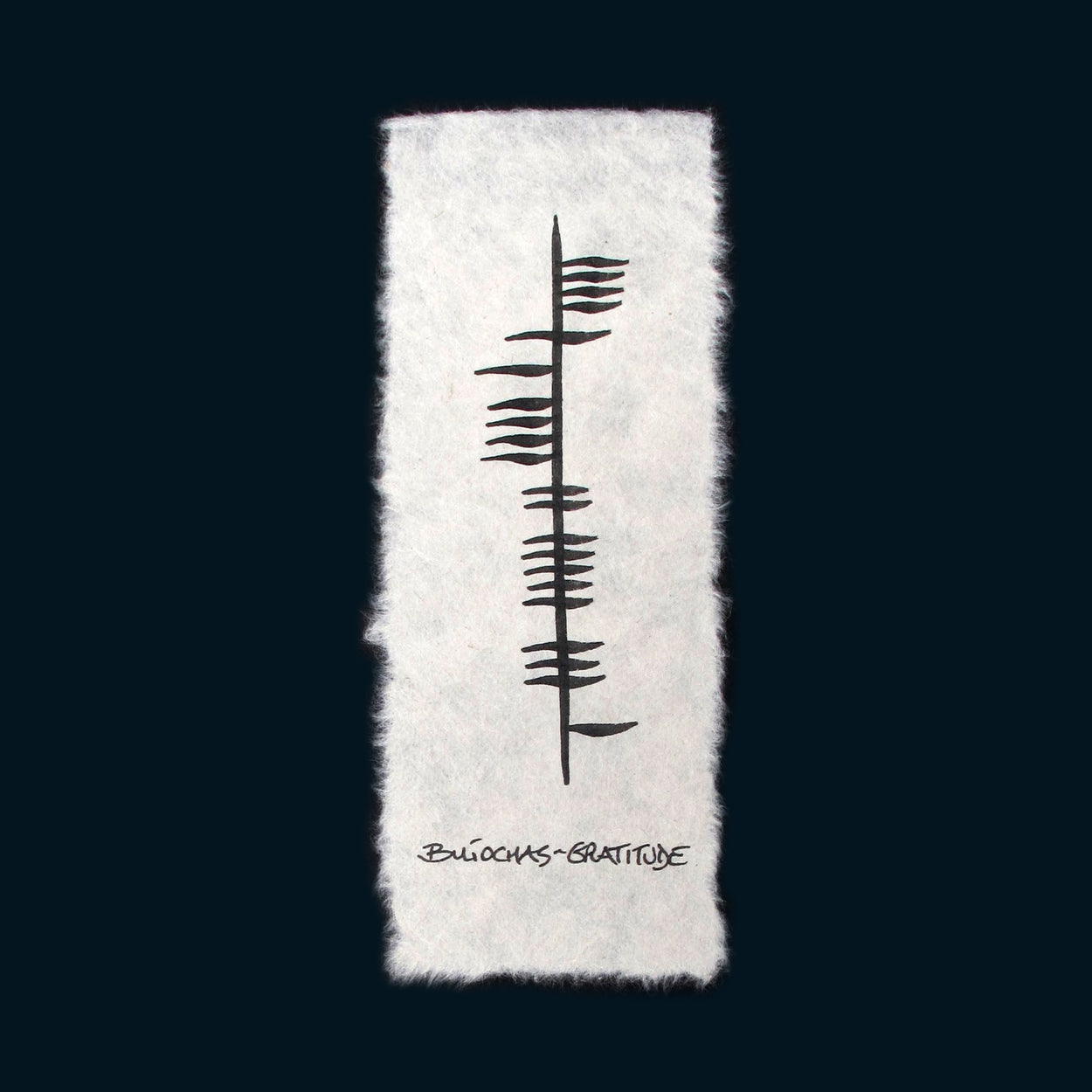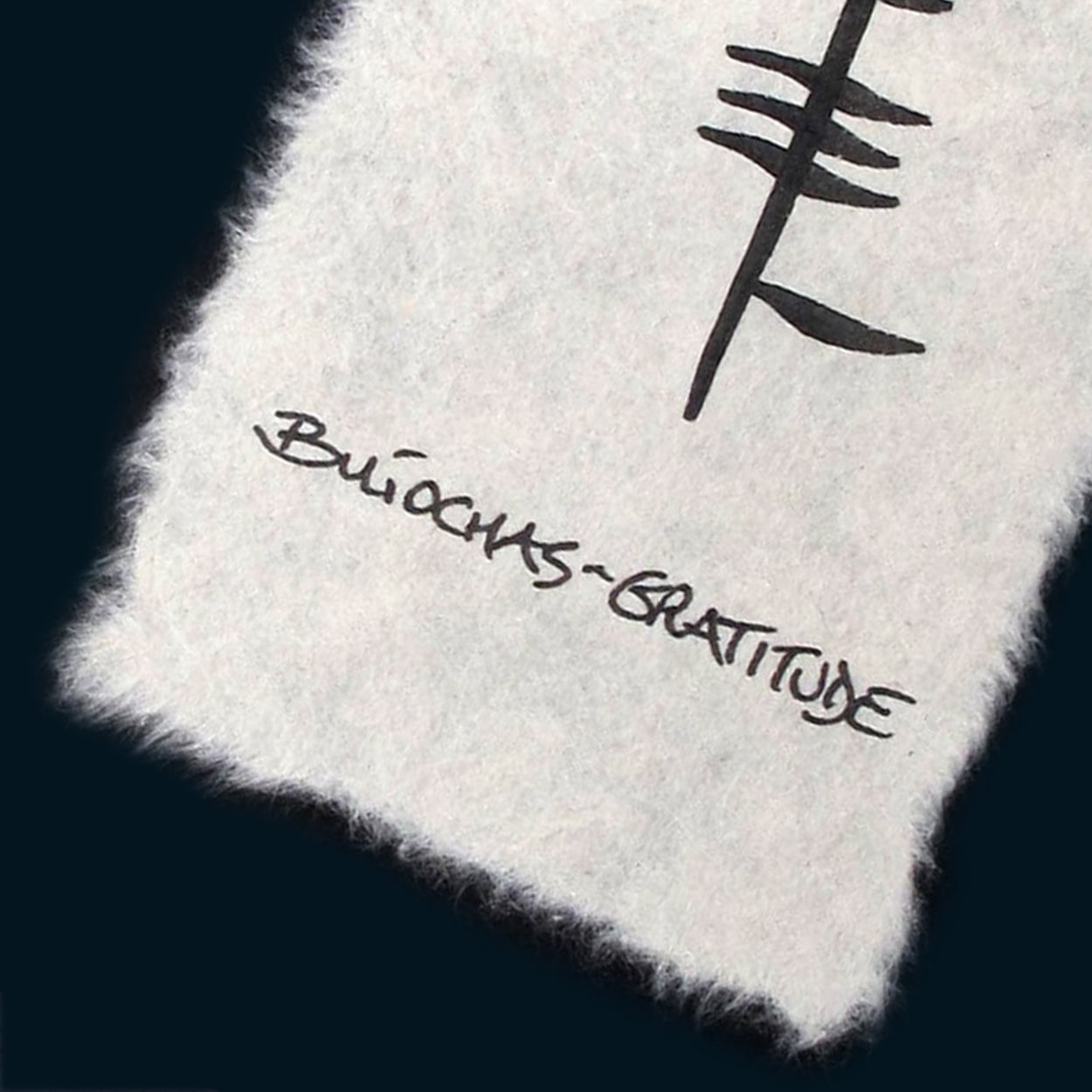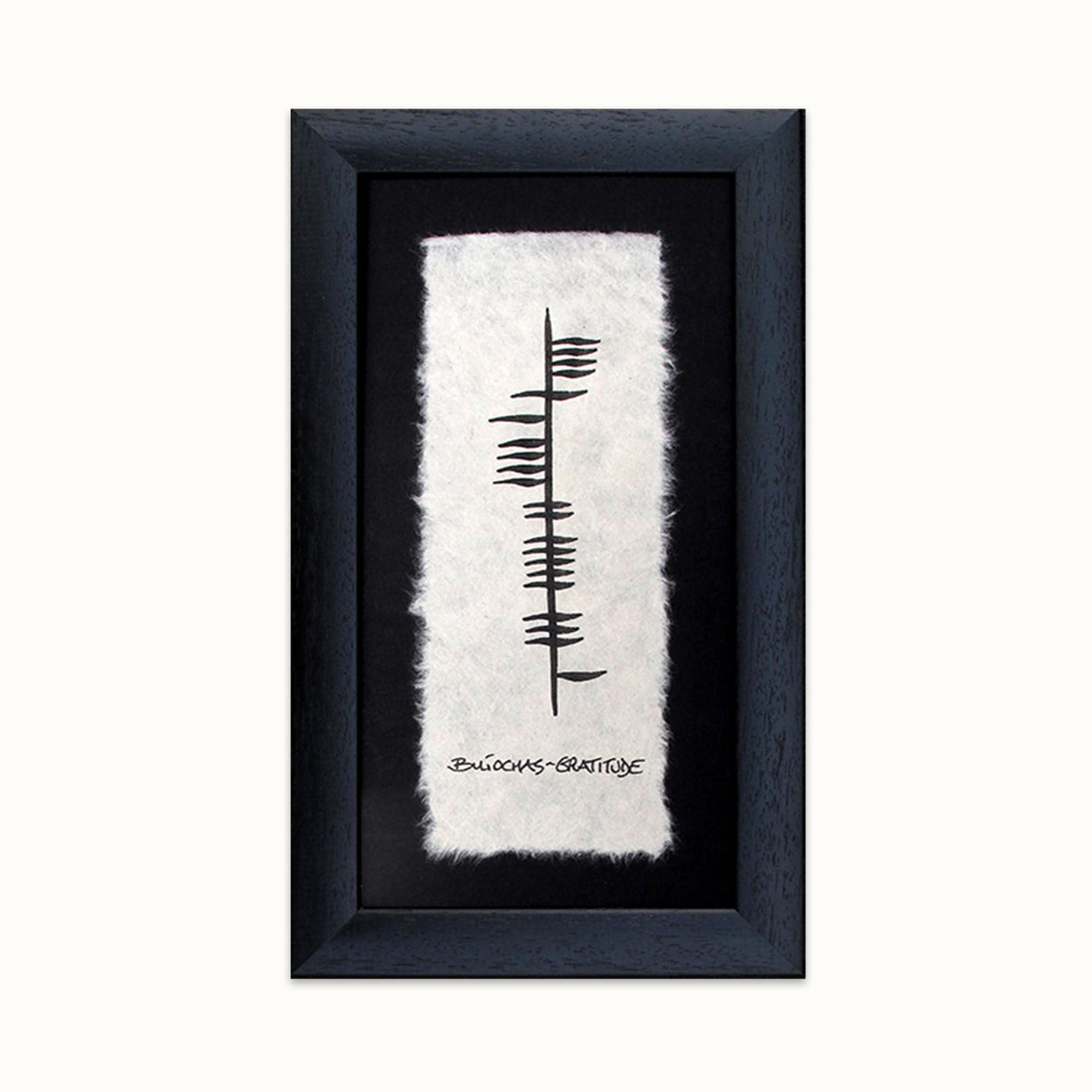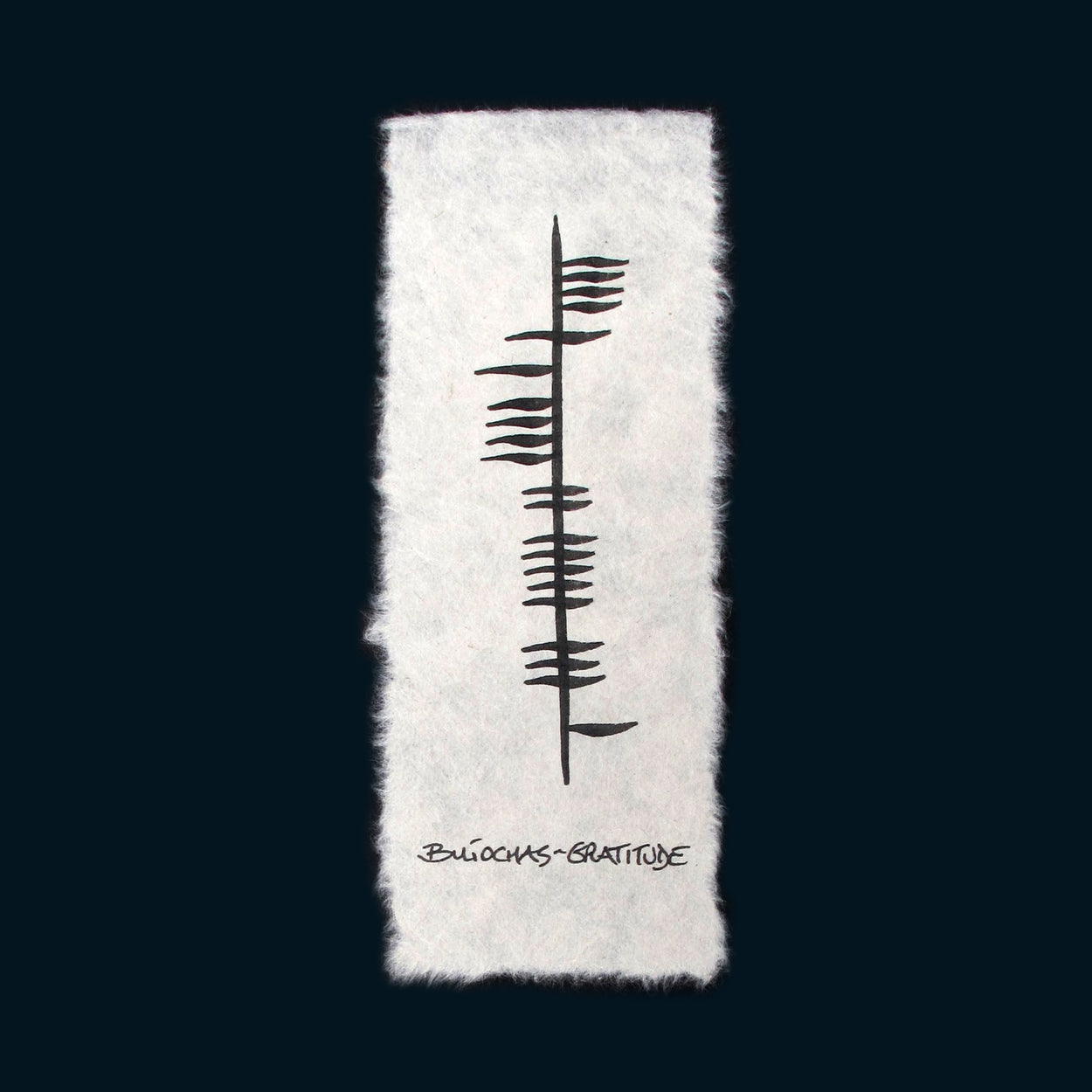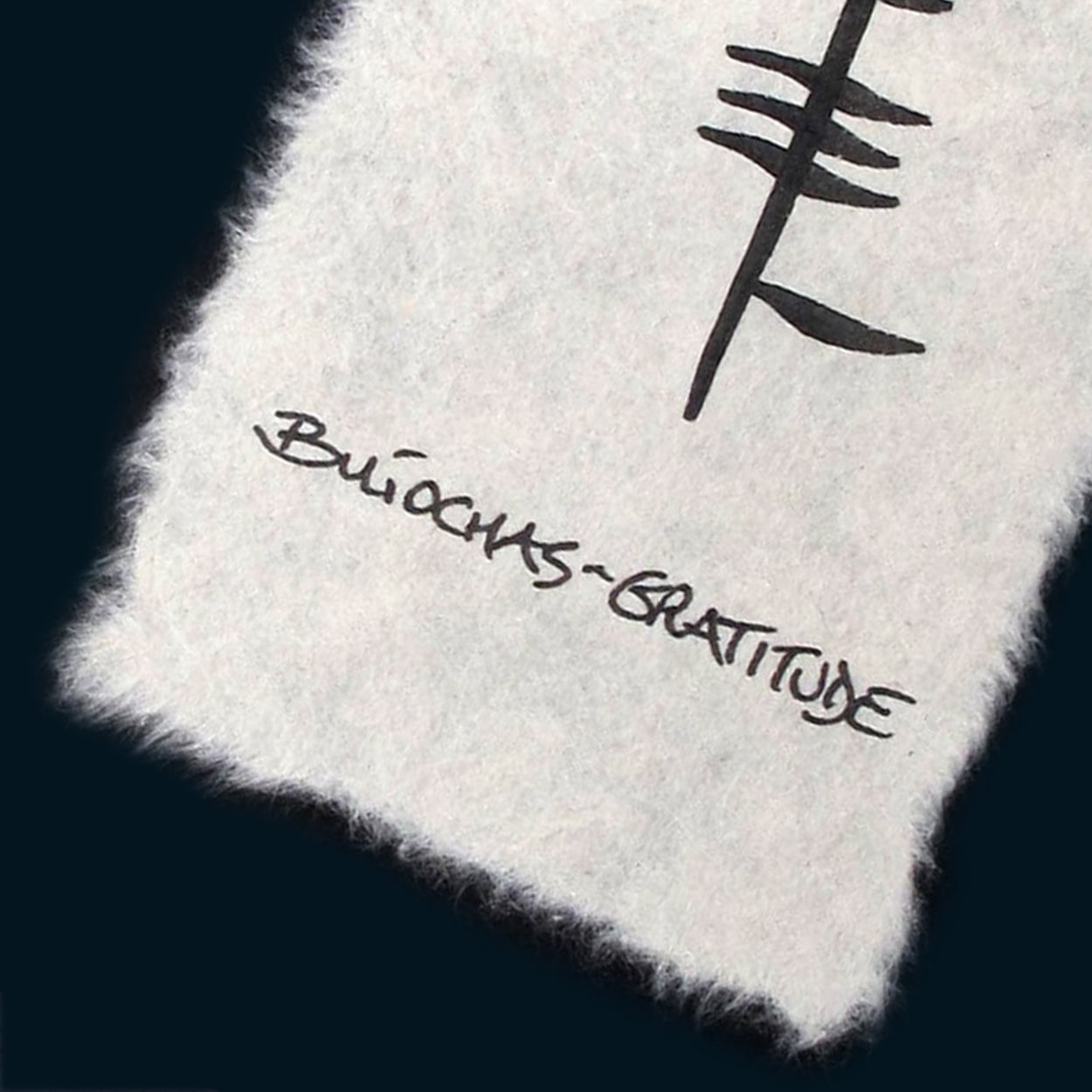 Gratitude - Buíochas hand-painted in Ireland's ancient script ogham is a wonderful hand-made gift to show your appreciation for someone. Show your friend, family member or colleague thanks with this Gratitude ogham. It is the perfect thank you gift, it also works great for someone who is retiring.
This piece looks great on it's own or in a group with other Ogham Wishes such as Health - Sláinte or Happiness - Sonas.
Each Ogham Wish is hand-crafted by Ethel Kelly in her workshop in Knockcroghery, Co. Roscommon, Ireland.
Frame size: 11"x6".