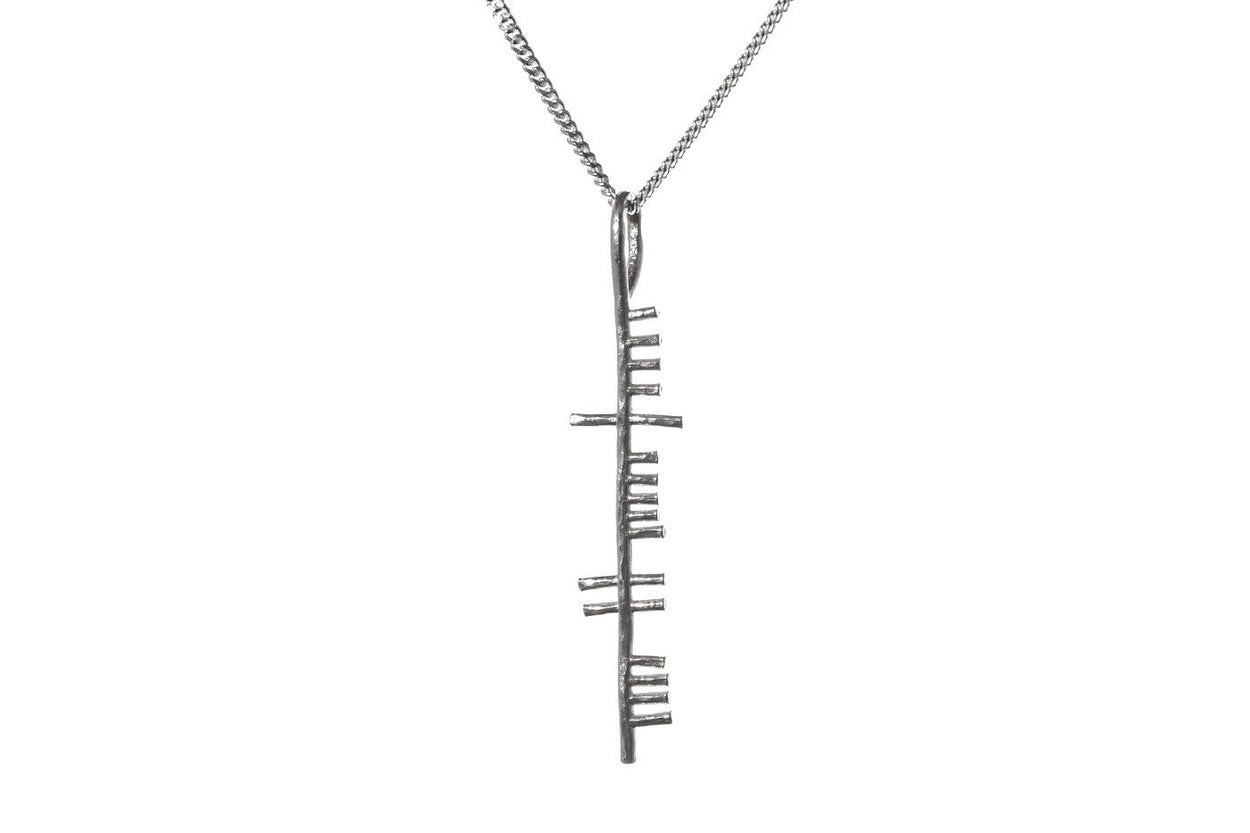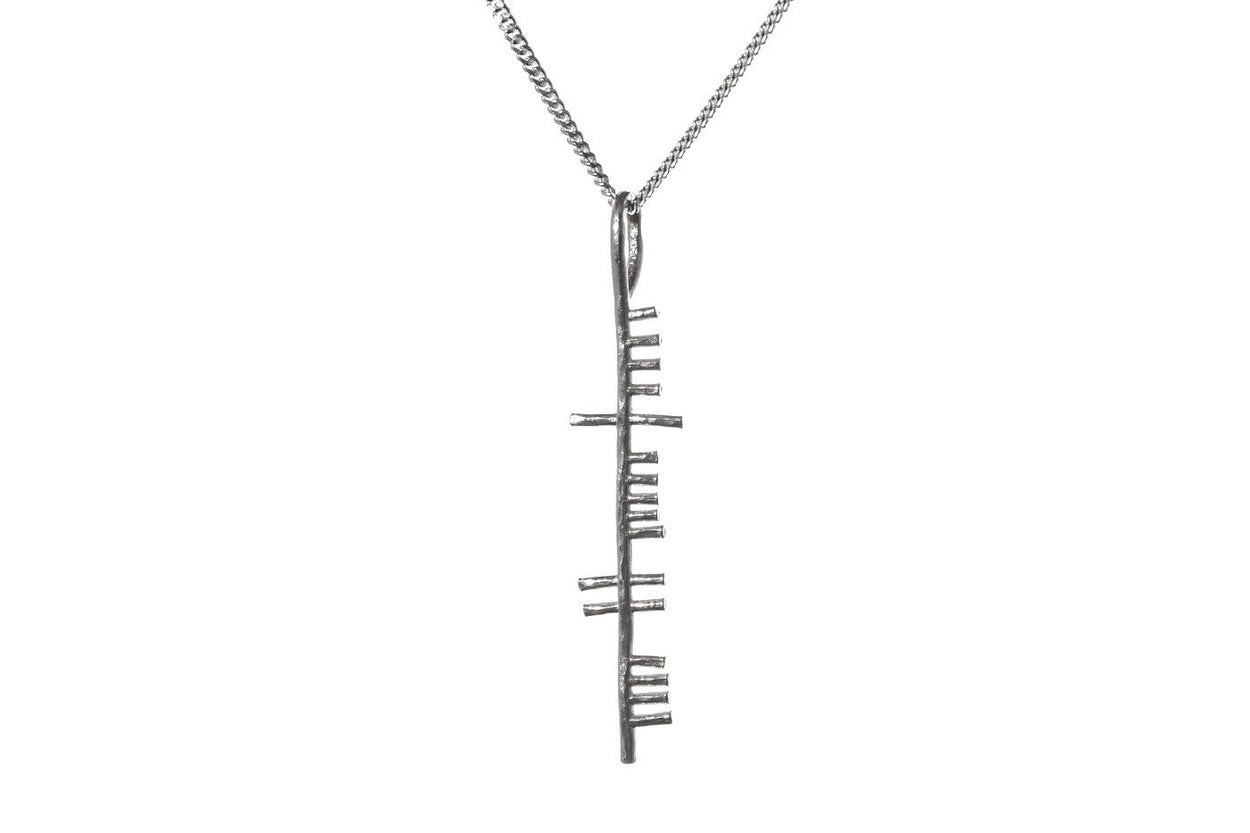 Happiness — Sonas Necklace Ogham Treasure, Small
'Sonas' the Gaelic word for 'Happiness' is hand sculpted in sterling silver in ancient Ogham writing, the secret writing of the celts.
This stunning piece is perfect for someone who deserves to be happy. It is presented on an 18" sterling silver chain. Approx. 4.2cm long, boxed with an information card on Ogham writing.
Beautifully designed and handcrafted in Ireland by my sister Katie.
Ogham writing was found carved on to standing stones in Ireland, Scotland and Wales in the 2nd century AD. It is read from the bottom up. Each Ogham Treasure pendant is an ancient Gaelic word sculpted in sterling silver.