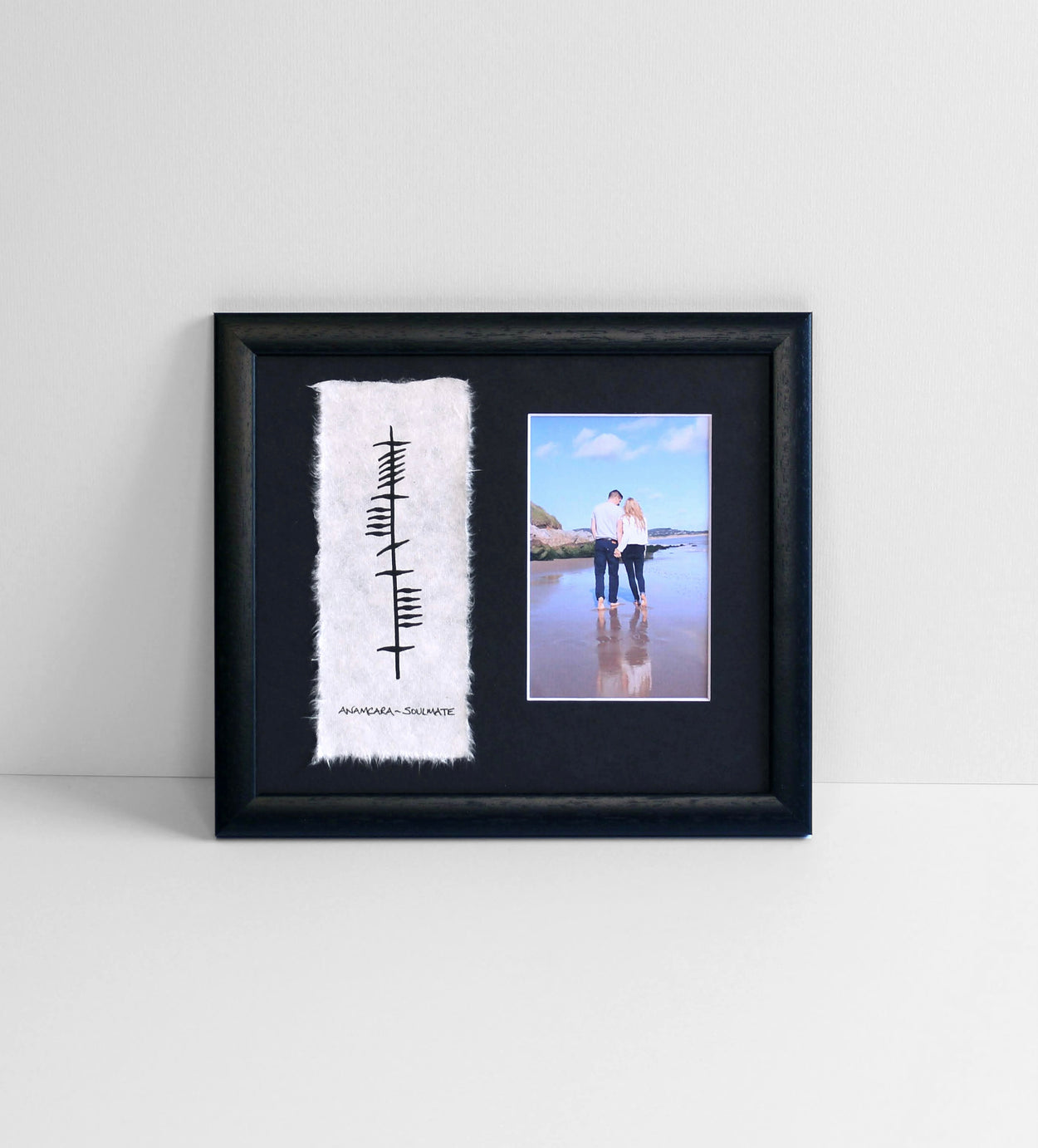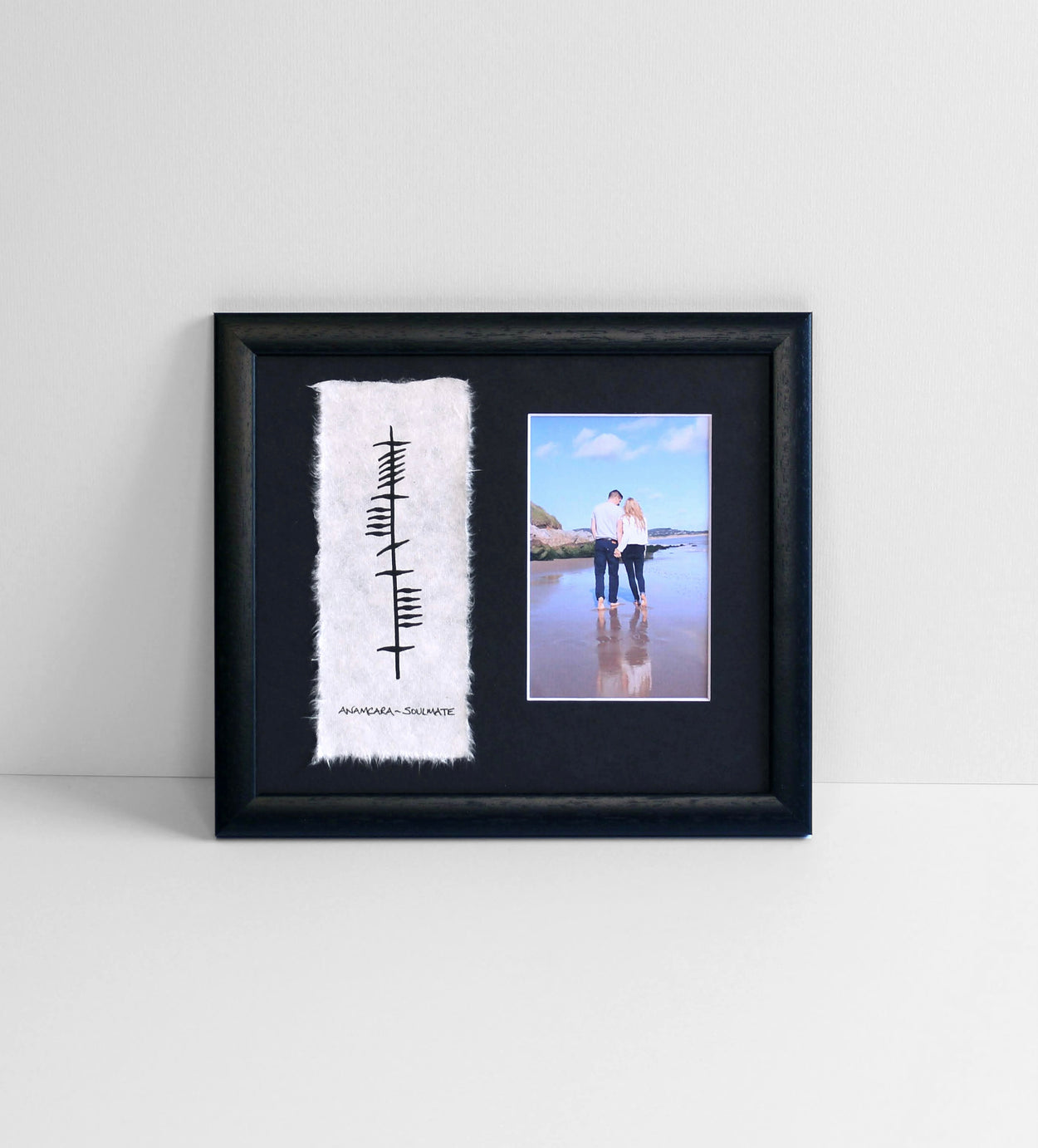 Ogham Wish
Ogham Soulmate with Photo
Ogham Wish Soulmate with Photo is the perfect gift to celebrate a moment you love with that special someone.
Your soulmate is sure to love this unique, personal, handmade gift of Soulmate - Anamcara hand-painted in ogham. The back of this frame opens up for you to pop in a photo of your favourite memory with your soulmate. Each of our Ogham Wishes are individually hand-painted on to handmade paper and framed in a classic black wooden frame.
If you are looking to customise this piece, please see the product Custom Ogham Wish Soulmate with Photo.
I love this piece as an engagement gift.
Frame Size: 11"x12.5"
Photo Size: 4"x6" portrait only